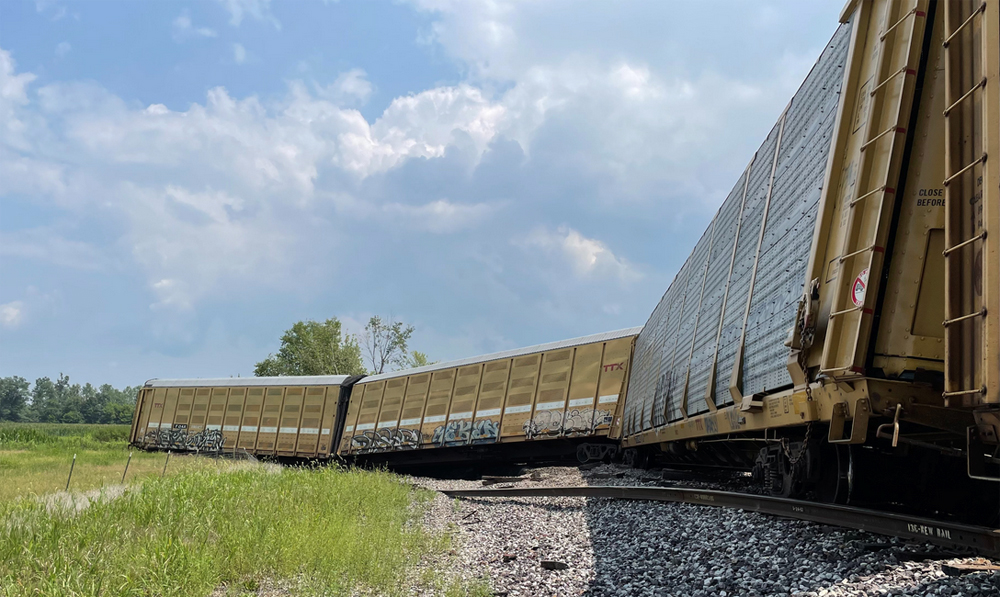 HUNTINGTON, Mo. — An estimated 33 cars of a Norfolk Southern train, many of them carrying new automobiles, derailed Monday afternoon in northern Ralls County, Mo. No injuries or hazardous material spills were reported.
KHQA-TV reports the Missouri State Highway Patrol and other first responders were notified of the derailment about 12:15 p.m. The accident blocked State Route DD, which will remain closed for an unknown period.
Norfork Southern has advised customers that with the single-track main line blocked by the derailment, intermodal trains will reroute through St. Louis, creating the possibility of 12- to 18-hour delays in transit between Kansas City and the Northeast.
The derailment occurred about 15 miles west-southwest of Hannibal, Mo., and about 100 miles northwest of St. Louis.
— Updated at 2:05 p.m. CDT with NS customer advisory.