NORFOLK, Va. — Norfolk Southern will reopen an intermodal facility in Greencastle, Pa., to increase terminal capacity and address the supply-chain congestion that is leading to container delays across the U.S. rail system, the railroad has announced.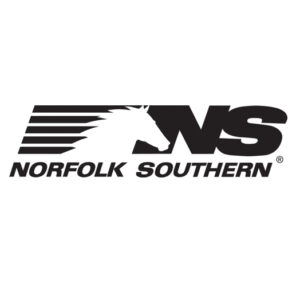 The Franklin County Regional Intermodal Facility, about 65 miles southwest of Harrisburg and 11 miles north of Hagerstown, Md., will began a gradual phase-in on Sept. 10, first handling traffic that currently moves between Memphis' Rossville Intermodal Terminal and the Rutherford intermodal facility between Harrisburg and Hershey, Pa. A customer advisory indicates the first Greenville-Rossville train No. 201 will depart Sept. 13, with the first train No. 202 from Rossville arriving the same day.
With strong growth in volume driven by e-commerce and a recovering economy, we believe the timing is right to bring our Greencastle facility back online," Chief Marketing Officer Alan Shaw said in a press release. "We are excited about the new opportunities that this reopening provides for us and for our business partners across Pennsylvania and beyond."
The Greencastle terminal opened in January 2013, but was closed in 2019, with the railroad leaving open the possibility of reopening the facility if market conditions warranted.
Greenville has an estimated capacity of 100,000 lifts. The first phase of traffic is expected to generate about half that number.