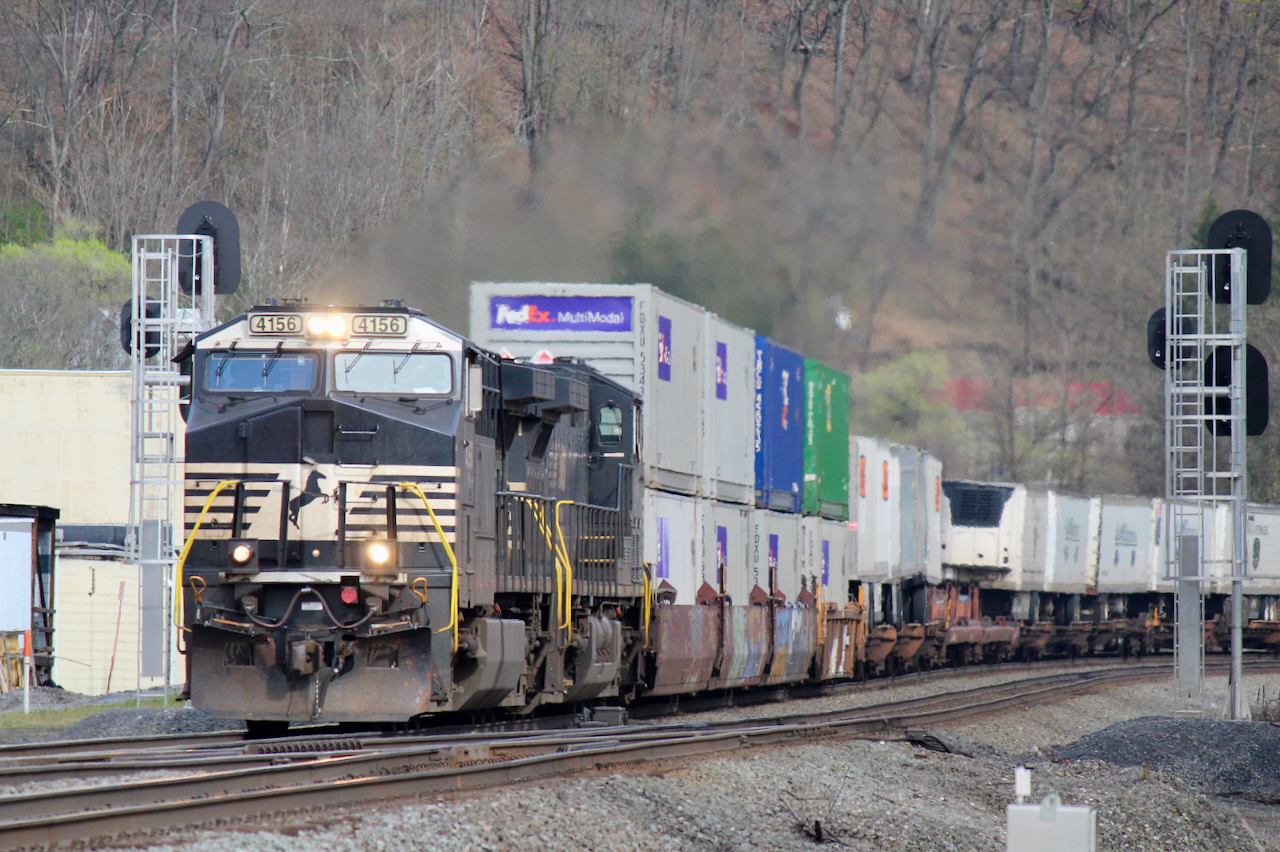 ---
ATLANTA — Norfolk Southern today (Tuesday, Dec. 6) rolled out a new strategy to provide the kind of reliable and resilient service that over the long term will enable the railroad to grow by luring freight off the highway.
NS will balance service, productivity, and growth, CEO Alan Shaw said at the railroad's investor day. "These are not competing priorities," Shaw says. "They are complimentary."
It's a shift away from the railroad's focus on cost-cutting, profit margins, and the operating ratio that was announced in 2019 as part of Norfolk Southern's adoption of Precision Scheduled Railroading principles.
"It's a different kind of PSR. Reducing operating ratio is not our singular focus," Shaw says. NS has reduced its operating ratio by 5.3 points since 2019, putting it in the same ballpark as the other Class I systems.
"We just can't cut our way to sustainable growth," says Chief Financial Officer Mark George.
Instead, NS aims to provide consistent service through economic downturns and shocks like the pandemic. The railroad was unprepared for the deep traffic decline at the onset of the pandemic in 2020, which was followed by a quick freight resurgence that NS could not handle.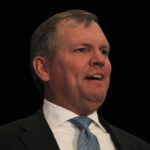 "Our traditional approaches for dealing with business cycles — by furloughing temporarily surplus employees and tightening other spending when demand falls off — did not work well," Shaw says. "When the time came to rebuild our ranks as freight transportation demand returned, we were unable to rehire quickly enough to operate fluidly. Today, we are still recovering from the disruption of the pandemic. Our service has turned the corner, but we are not yet at our desired level of staffing, or at the level of service that our customers expect."
Railroads have been plagued by service problems every three to four years. In the short term, Shaw says, these disruptions hurt service, increase operating costs, and mean railroads miss the opportunity to capture volume as freight demand returns.
"In the long term, these disruptions have eroded the confidence customers need to have if they are going to structurally rely on rail instead of highways," Shaw says. "A company can't expect to provide sustainable growth if it provides its customers with a lousy service product every three years."
NS will retain train and engine crews during a downturn so that it can handle an eventual rebound in traffic. This will create a short-term hit to profits but over the long term will benefit the railroad and its employees as well as its customers and investors, Shaw says.
"By serving more volume in the recovery, we generate more revenue, and by avoiding the disruption, we enable customers to trust us and build supply chains around us," he explains.
"So for us," he adds," resilience is an investment in long-term shareholder value. There is a return, it is significant, and it doesn't take long to achieve."
NS's first goal is to get service back to pre-pandemic levels, which will take returning to full staffing at the two dozen or so terminals that remain short of train crews. "There's one product that we make. And that's service," Shaw says.
Paul Duncan, the senior vice president of transportation and network operations who will become chief operating officer on Jan. 1, says the railroad's new TOP | SPG operating plan has helped improve service since it was launched over the summer. (TOP | SPG stands for Thoroughbred Operating Plan | Service, Productivity, and Growth.)
It's simpler and easier to execute day in and day out, Duncan says, which has helped return premium intermodal service to 2019 levels and improved on-time performance across the board.
Floyd Hudson, the railroad's new vice president of transportation, says running a disciplined operation is key to providing better service. Discipline, he says, means three things: Running trains on time, switching cars within six hours, and putting the right car in the right block on the right train.
Providing consistent, reliable, and resilient service will enable NS to gain more of the so-called flexible freight that can move via highway or rail, Chief Marketing Officer Ed Elkins says. It's the fastest growing freight segment.
Over the long term, NS expects volume to grow between 2% and 4% annually, with revenue growing by around 5% per year. Operating income will grow faster than revenue due to a combination of price increases above the rate of rail inflation, productivity gains, and improvements in operations. NS expects its earnings per share to grow by at least 10% per year.
Most of the volume growth will come from intermodal, which NS says can grow at twice the rate of the gross domestic product. Merchandise business should grow in line with industrial production. And over the next three years coal volume is expected to remain stable amid higher global energy demand.