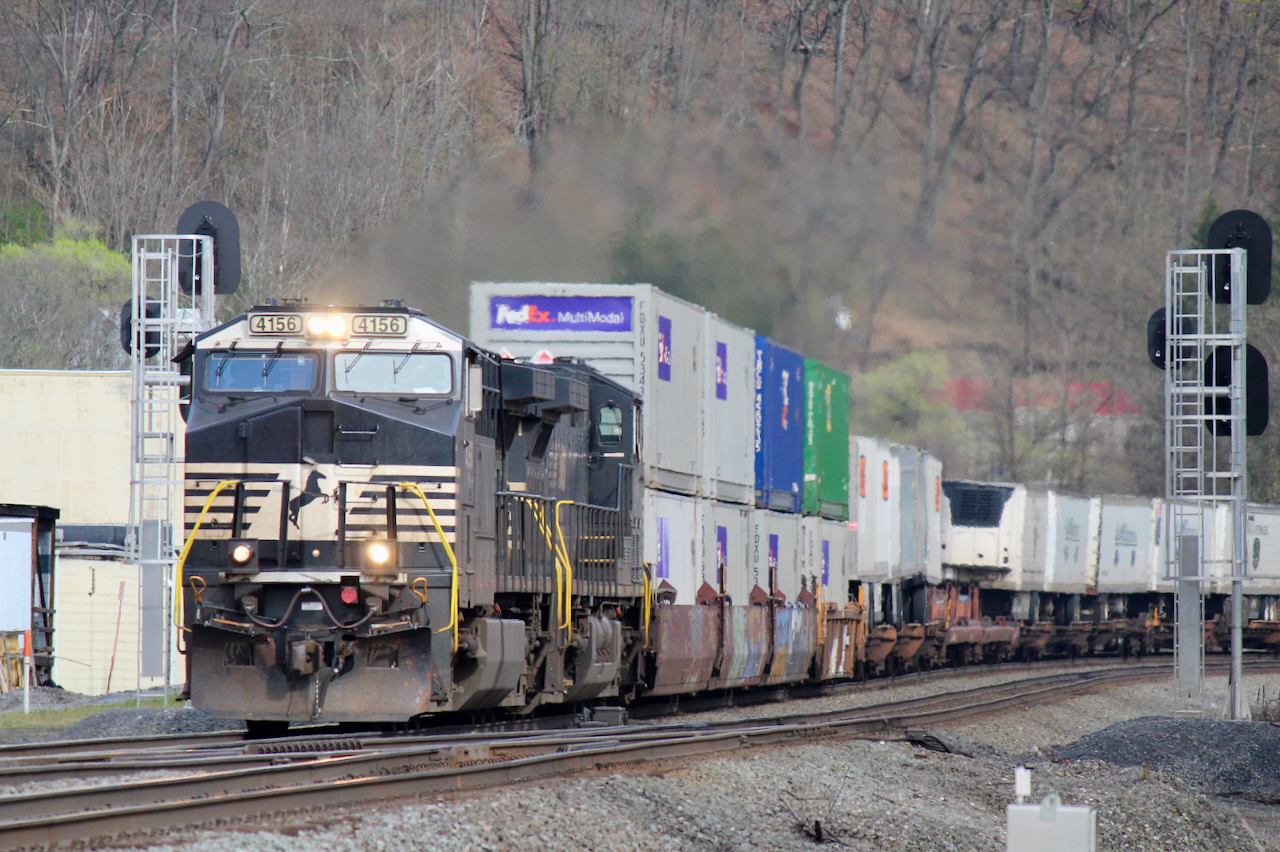 ---
ATLANTA — Norfolk Southern has officially launched its TOP|SPG operating plan, which is primarily focused on improving the railroad's intermodal network.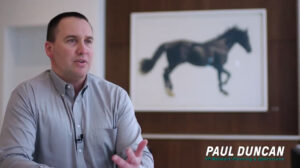 "TOP|SPG works by making our daily operations simpler, more consistent, and executable," Paul Duncan, vice president of network planning and operations, said in a statement on Monday.
Implementing the new plan is an important element of the railroad's efforts to improve service amid ongoing crew shortages at key locations across the system, NS told the Surface Transportation Board in the amended service recovery plan it filed with regulators last week.
The plan — which stands for Thoroughbred Operating Plan: Service, Productivity, Growth — builds on the railroad's 2019 TOP21 plan that redesigned its merchandise and bulk networks using the principles of Precision Scheduled Railroading.
"TOP|SPG is not a radical change in how we'll serve our customers, but a shift in our operations to move their shipments more consistently," Floyd Hudson, vice president transportation, said in a statement. "As our new operating plan is implemented, and we hire more crews, over the coming months we will see an improvement in our service product."
The plan aims to boost the number of miles cars travel per day by reducing car handlings and terminal dwell. TOP|SPG adjusts the run time for 56% of the railroad's road trains, changes 39% of yard blocks, and modifies 90% of the railroad's scheduled trains.
TOP|SPG also reduces directional imbalances in the network; simplifies routes, terminals, and traffic lanes; and increases the number of point-to-point intermodal trains. Overall, the plan increases the number of daily intermodal trains to 85 from 79.
The plan consolidates Chicago-Harrisburg, Pa., intermodal traffic, for example. Previously, NS operated one scheduled train between Chicago 47th Street and its Harrisburg intermodal terminal and two scheduled trains between Chicago 63rd Street and its Rutherford terminal near Harrisburg.
"Because there is only one train per day operating between 47th Street and Harrisburg, a customer whose container misses the launching of a train at 47th Street needs to wait 24 hours before the next train from that terminal to Harrisburg. This also means that containers in 47th Street will tend to dwell for up to 24 hours between trains," NS told the STB last week.
Now, under TOP|SPG, NS operates four scheduled trains between 47th Street and Harrisburg and has eliminated service between 63rd Street and Rutherford.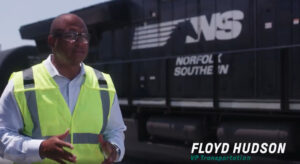 "This means that a customer whose container misses the launching of a train from 47th Street will only need to wait about 6 hours on average before that container will leave on the next train," NS notes.
Similar changes were made to NS's service linking Chicago and Atlanta. Instead of one daily departure in each direction, there are now two pairs of trains.
There are two benefits to consolidating service, NS says.
"First, because there would be four trains from the Chicago market instead of three, and because traffic will be consolidated at a single origin terminal with more frequent train launches, containers will dwell less often at origin and customers will benefit from faster
service," the railroad told the STB. "Second, the network will benefit from greater fluidity because the reduced container dwell at origin will mean less terminal congestion, improving traffic flows in and out of terminals."
The realignment of train schedules under TOP|SPG, and balancing the number by direction and lane, also resets 87% of "terminal clocks to better balance the flow of inbound and outbound trains," NS says.
The plan also aims to increase train length – but not by making longer trains longer. Instead, it focuses on making its shortest trains longer. "Enhancing train size increases capacity without requiring additional crews. It can enable Norfolk Southern to transport more product for our customers without the use of scarce resources," NS told the STB. "This in turn provides our customers with an opportunity to grow their business with Norfolk Southern."
TOP|SPG increases the blending of merchandise and other traffic with the intermodal network.
NS carries the second-most intermodal volume in North America, trailing only BNSF Railway, but has the largest number of terminals.
NS officials discussed the operating plan in a video on the railroad website.