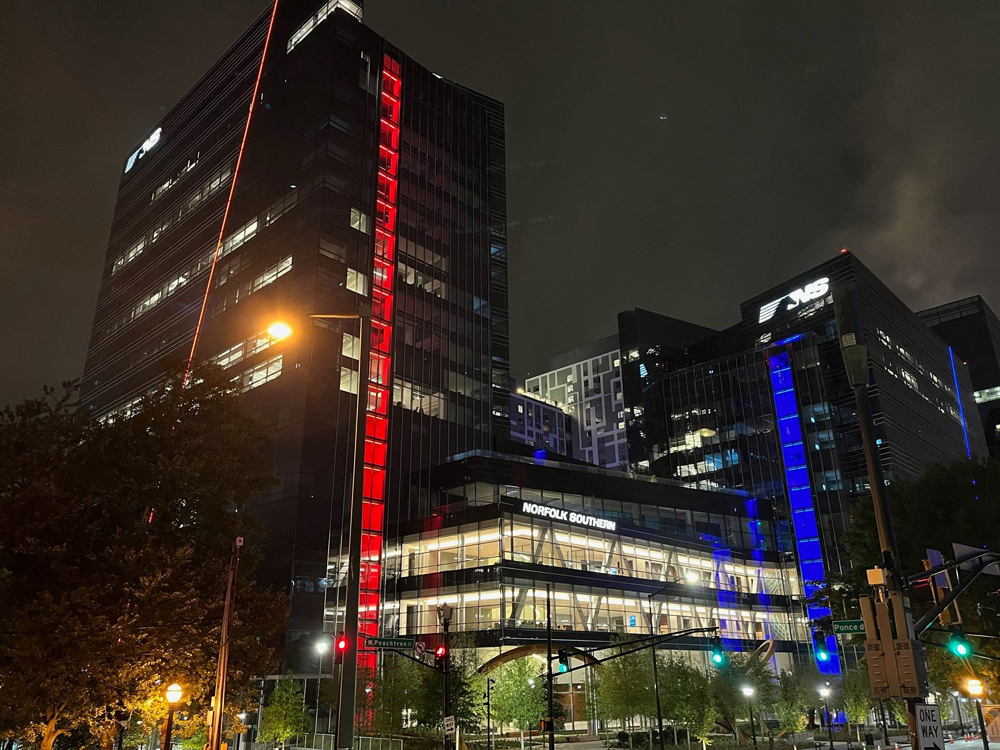 ---
ATLANTA — Norfolk Southern has opened its new headquarters building in Atlanta following a Wednesday ceremony featuring Gov. Brian Kemp, Sen. Raphael Warnock, Mayor Keisha Lance Bottoms, NS employees, and city civic and business leaders.
The 750,000-square-foot building is on a 3.4-acre campus in Tech Square, featuring two glass towers connected with a campus-style hub; touchless technology throughout open workspaces, street-level plazas and rooftype terraces; and employee amenities including a food hall, coffee shop, 24-hour fitness center, and on-site daycare.
"There are many reasons we are proud to call Atlanta home," CEO Jim Squires said in a press release. "The city is diverse and culturally rich, with amenities that will ensure our employees and their families thrive. We are committed that Norfolk Southern and its people will be more than just residents of Atlanta – we plan to be engaged community partners, committed to the future of our new home."
Norfolk Southern's headquarters had been in Norfolk, Va., since the 1982 merger of Norfolk & Western and Southern Railway, while operational and technology leadership was based in Atlanta.