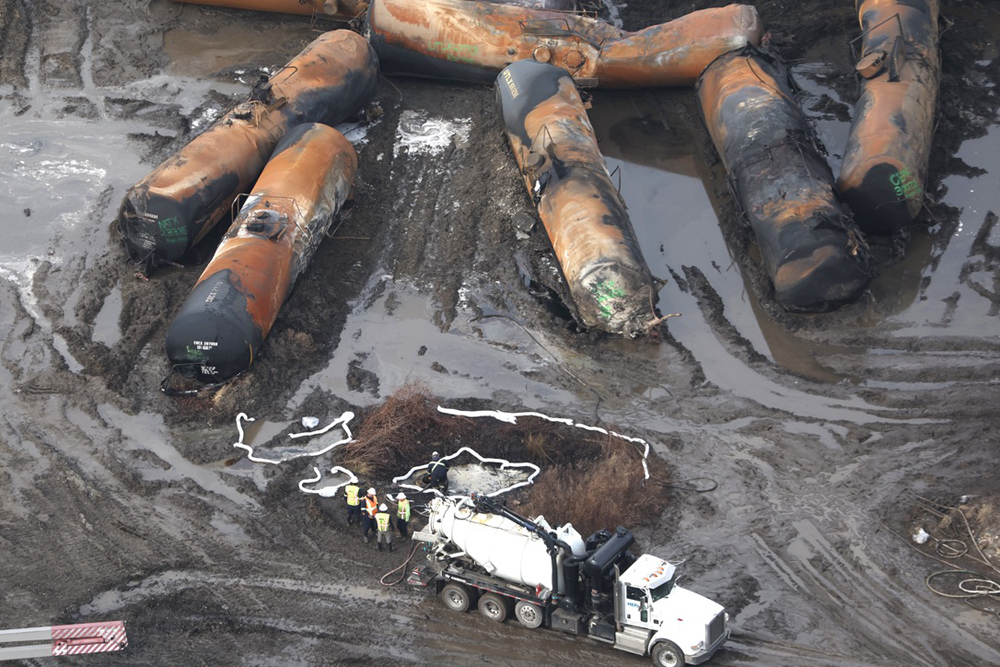 ---
EAST PALESTINE, Ohio – Norfolk Southern announced Friday that it has reached a "significant milestone" at the sight of the derailment in East Palestine. NS said it has finished excavating and removing contaminated soil beneath the south track at the derailment site. It has excavated and removed more than 25,000 tons of soil and 12 million gallons of water.
On Feb. 3, 38 cars of a NS train 32N carrying hazardous materials derailed in East Palestine. Several cars burned for more than two days, with emergency crews then conducting a controlled burn of several car resulting in residents being evacuated and an emergency response from agencies in three states.
According to an NS press release, the company used an EPA-approved protocol to confirm that all contaminated soil has been removed from the derailment site. Next week work will begin on the north track at the site.
Following the derailment, NS pledged to ensure the site was fully remediated and promised to pay for associated costs. "We are making progress every day on our commitment to clean up the derailment site and make it right for the community of East Palestine," said President and CEO Allan H. Shaw. "Today marks a major milestone in the remediation process, and we will not stop until the job is done safely and thoroughly."
Trains will briefly operate on both tracks to settle the track, then work will shift to the north track to continue remediation work, including removing impacted soil and water and conducting daily environmental monitoring.
Testing continues to show the air and water are safe, and remediation efforts are ongoing both at the derailment site and in the surrounding area.