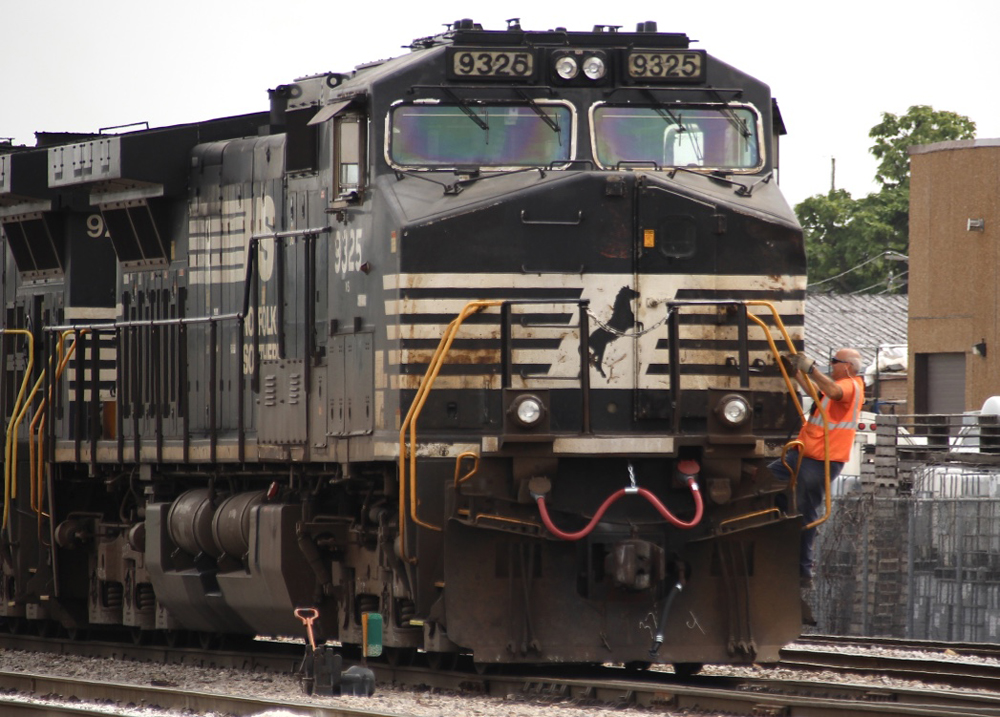 ---
Norfolk Southern and the SMART-TD union have ended negotiations over redeploying conductors to ground-based positions.
The railroad and union instead will focus on implementing other immediate quality of life improvements, NS said today.
"Over the next year, SMART-TD and Norfolk Southern have the opportunity to work together to implement important predictability improvements for our conductor workforce," Jeremy Ferguson, president of SMART-TD, said in a statement. "These scheduling enhancements, which were part of last year's national agreements, have the potential to make an immediate positive impact for our conductors by giving them fixed days off and greater certainty about their weekly assignments. The willingness of NS to step back from plans to change to a ground-based conductor model is a welcome show of good faith in the negotiation process."
Under the terms of the national agreements, NS and SMART-TD have a mid-June deadline to negotiate the details of scheduling improvements. Given this limited window, Norfolk Southern has withdrawn its current Section 6 bargaining notice on conductor redeployment.
"Norfolk Southern is committed to working with labor partners, including SMART-TD, to identify and negotiate benefits that will have a meaningful impact on our employees' quality of life," Wai Wong, NS vice president of labor relations at Norfolk Southern, said in a statement. "While redeployment of conductors to ground-based shift-work will provide more predictable jobs and minimize time away from home, there are a number of other priorities that our labor partners would like to address, and we are committed to working together to make immediate progress."
The withdrawal of the Section 6 notice on conductor redeployment removes the mandatory requirement for the parties to bargain over the issue, though voluntary discussions remain an option.
The Federal Railroad Administration is proposing a two-person crew rule, while the Rail Safety Act of 2023 that was filed in the Senate this month also would require two people to be in the cab of the locomotive.