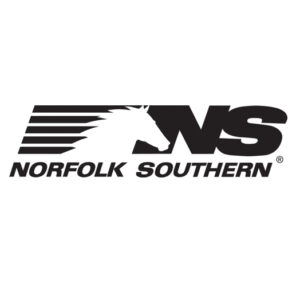 NORFOLK, Va. – Norfolk Southern has expanded capacity at its Landers international intermodal terminal in Chicago amid record volume.
"In the wake of recent record demand, NS is making multiple changes and upgrades at Landers to increase capacity and prepare for future growth and improve the driver experience," NS said in a customer service advisory on Tuesday.
The railroad boosted stacked container capacity 60% by reconfiguring the terminal's footprint. NS has added three reach-stackers, and has three more on the way, to increase lift capacity by 40% per hour, which will reduce dray driver dwell for container pickups.
NS also reconfigured the terminal's lot space at its secondary, non-widespan crane stack. It's now subdivided into 10 stacks to reduce handling and dwell.
"With record demand expected to continue, and further growth in the pipeline, NS is taking action to increase capacity and improve efficiency at Landers for customers and their drayage partners," NS said.
The terminal handles containers for 11 inbound and outbound trains.