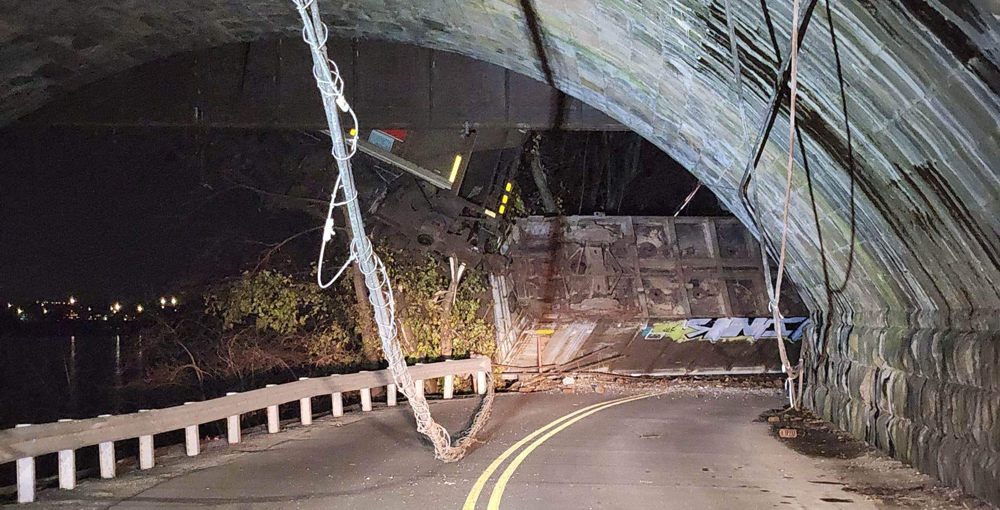 ---
MARYSVILLE, Pa. — Six cars of a Norfolk Southern train derailed on the landmark Rockville bridge crossing the Susquehanna River early this morning (Friday, Dec. 2), sending at least one railcar onto a roadway below the bridge.
It was one of at least two NS derailments early today. The other, near Hanover, W.Va., involved five cars of a coal train.
The Marysville Fire Co. reported the incident on its Facebook page about 3 a.m. and said South Main Street would be closed for several hours as a result. WGAL-TV reports the railroad said no injuries were reported and no hazardous materials were involved.
The incident in Hanover was reported about 3:35 a.m. and has blocked U.S. Route 52. It reportedly crushed at least five vehicles parked at Hanover Wrecker Service adjacent to the tracks, WVNS-TV reports. No injuries were reported in that incident.