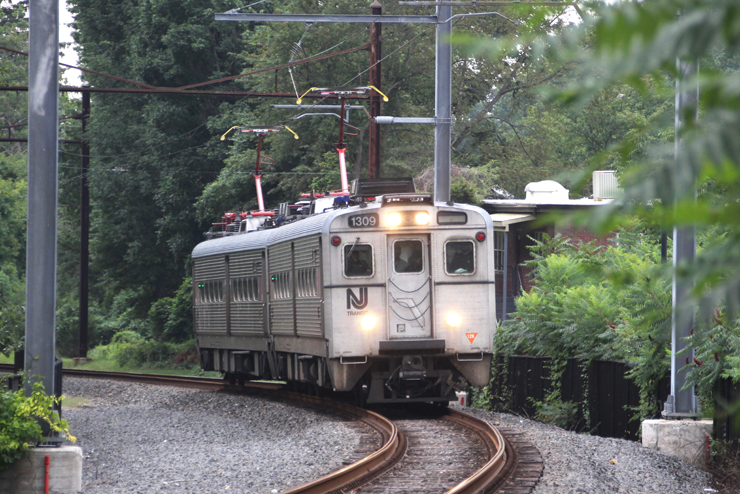 ---
PRINCETON, N.J. — NJ Transit would replace its current "Princeton Dinky" operation using Arrow III electric-multiple unit cars with light rail service, as well as buses extending the operation into central Princeton, under the preferred alternative outlined in a study released last week.
The website Walkable Princeton reports the preferred alternative — among four options, including maintaining the current service — would see the existing 2.7-mile rail spur rebuilt for light rail and to accommodate buses. This would cost an estimated $100 million. Light rail would operate every 15 to 30 minutes, with buses every 5 to 9 minutes. Another $45 million would be spent on light rail and bus equipment, and an additional $45 million on an adjacent pedestrian and bike route.
The proposal would add two intermediate stations on the current route served by a 5-minute ride, as well as up to five additional stops on the bus route into downtown. Funding has yet to be determined for the project, which would require an environmental impact analysis before any work could begin.
The final report is available here.