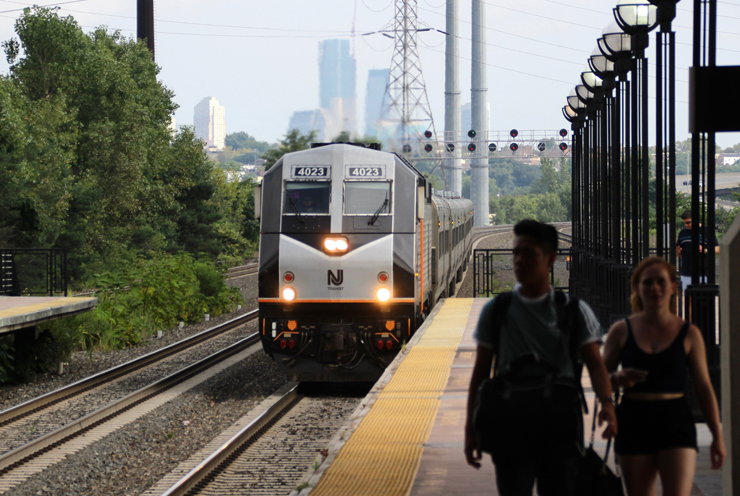 NEWARK, N.J. — The NJ Transit Board of Directors today approved a contract to rehabilitate the Roseville Tunnel on the Lackawanna Cutoff, part of a plan to restore commuter rail service to Andover, N.J. from Port Morris, N.J. The contract with Schiavone Construction Co. LLC of Secaucus, N.J. includes the final design, construction, and commissioning of the Roseville Tunnel Rehabilitation project. Work will include stabilization of rock slopes, construction of 8,000 feet of track bed, drainage improvements, lighting and communication for the tunnel, and replacement of two culverts (Hudson Farm culvert and Junction Brook culvert), and other related work.
The approximately $32.5 million contract is part of NJ Transit's larger Lackawanna Cutoff Restoration project between Port Morris and Andover, which includes building a new station in Andover and replacing approximately 7 miles of track. Completion is expected in late 2026.
"It has long been the promise of NJ Transit to the people of Sussex County to restore service along the Lackawanna Cutoff," said New Jersey Department of Transportation Commissioner and NJ Transit Board Chair Diane Gutierrez-Scaccetti. "The contract awarded today for the rehabilitation of the Roseville Tunnel demonstrates this administration's commitment to turn words into action and deliver accessible public transportation options and service to customers around the state."
The 28.6-mile Lackawanna Cutoff between Port Morris and Slateford Junction, Pa. was constructed by the Delaware, Lackawanna & Western between 1908 and 1911. The line had no grade crossings when built, and featured large fills, cuts, few curves and two large concrete viaducts that allow higher speed passenger operations.
Conrail ceased operation of the Cutoff in January 1979 and removed the track in 1984. In 2001, the State of New Jersey acquired the right-of-way through eminent domain for $21 million, and the short section in Pennsylvania was conveyed to the Monroe County (Pa.) Railroad Authority. Since then, there have been discussions about rebuilding the Cutoff to allow passenger service to resume between New York and Scranton, Pa. but no firm plans or funding sources have been announced.