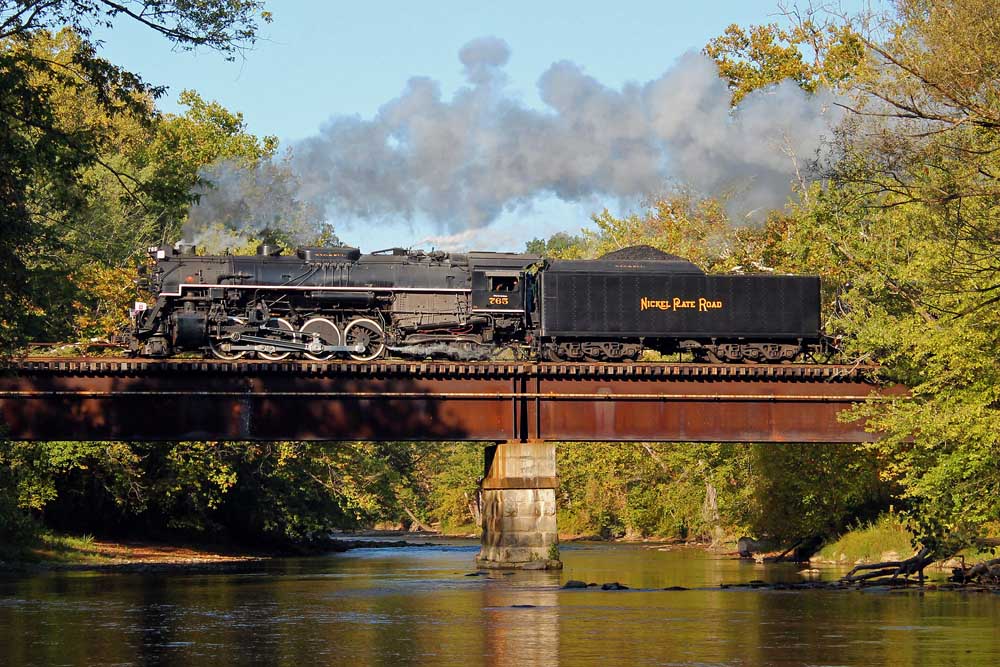 CLEVELAND, Ohio — Nickel Plate Road 2-8-4 No. 765 will return to the Cuyahoga Valley Scenic Railroad for Steam in the Valley on Sept. 3, 10-12 and 17-19. Each year, except for 2020, Cuyahoga Valley Scenic Railroad works with the Fort Wayne Railroad Historical Society to bring the steam locomotive to Cuyahoga Valley National Park, through which the railroad runs along its namesake river.
In 2020, the railroad had to cancel this annual event due to COVID-19. "We were disappointed that we couldn't host this treasured event last year," Cuyahoga Valley Scenic President and CEO Joe Mazur says. "We look forward to bringing back this event for our community to enjoy this year."
This year, passengers will enjoy exclusive runbys and photographic opportunities. In addition, guests can choose from a variety of themed excursions throughout September to celebrate the arrival of No. 765.
Tickets for Steam in the Valley go on sale to Cuyahoga Valley Scenic Members on July 16 at 9 a.m. and to the public on July 20 at 9 a.m. For more information, go to CVSR.org/steam.