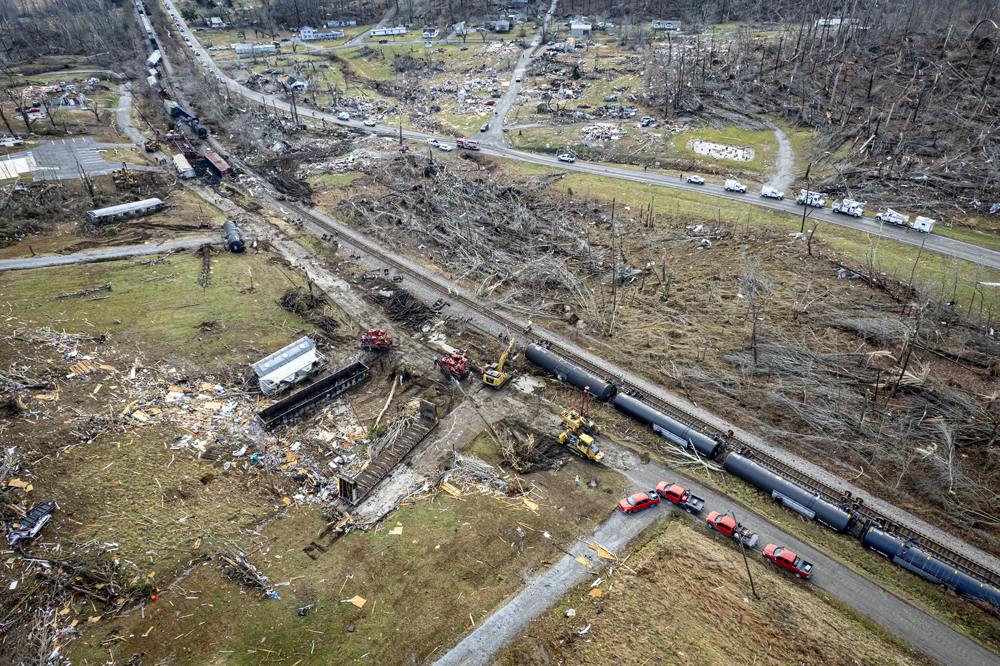 ---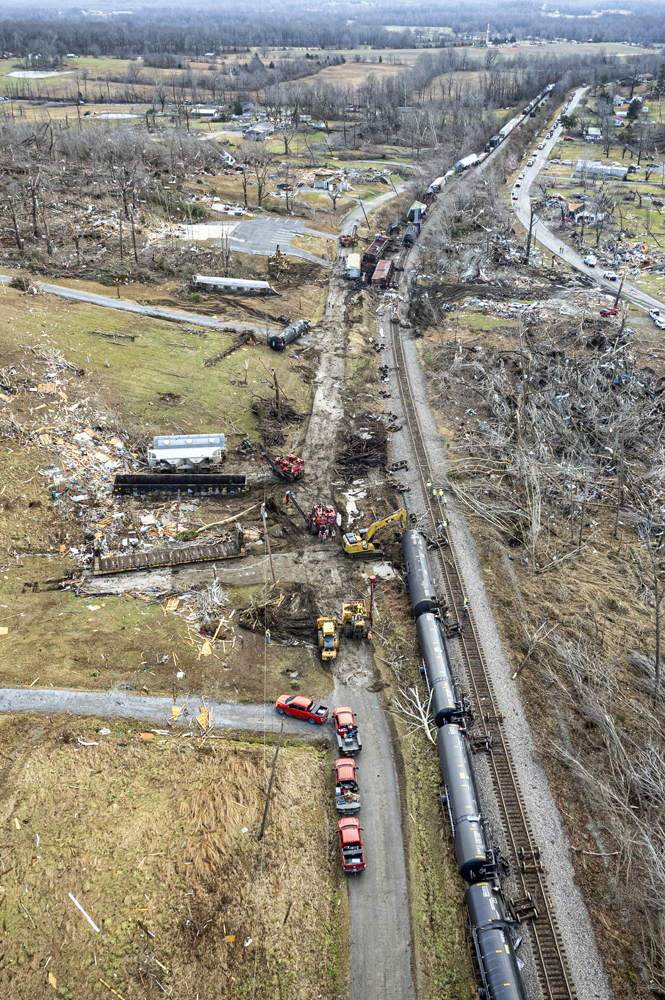 EARLINGTON, Ky. — Photos of today's tornado-caused derailment of a CSX train near Earlington, Ky., show the train caught in widespread devastation resulting from the overnight storm.
CSX says 28 cars derailed shortly after midnight today [see "Tornado derails train in Kentucky, Trains News Wire, Dec. 11, 2021]. An initial report said the cars were empty, although these drone images from photographer Jim Pearson show at least one hopper car with a spilled load.
The train involved, Q500, derailed between Earlington and Mortons Gap, Ky., on CSX's Henderson subdivision. No injuries resulted from the derailment. A number of structures were leveled by the tornado, which reportedly was on the ground for more than 200 miles. Authorities are now reporting at least 70 tornado-related deaths in Kentucky, one of six states hit by a total of more than 30 tornadoes.