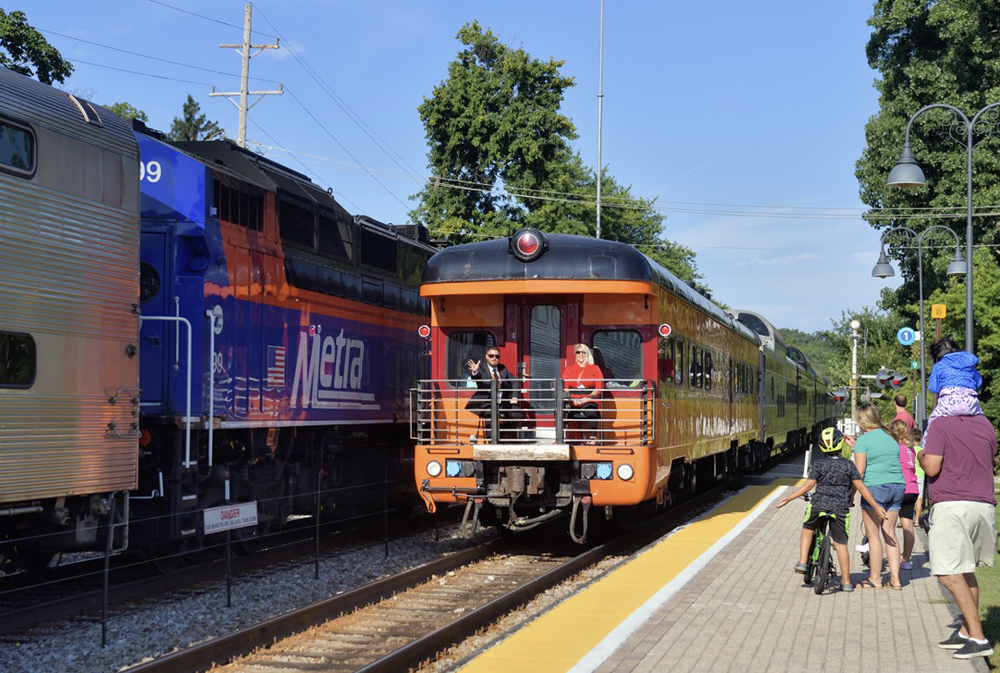 ---
CHICAGO — Metra operated a passenger special Saturday, Sept. 3, for members of the American Association of Private Railroad Car Owners from Chicago Union Station and return, operating on Metra's Milwaukee West and Milwaukee North lines. The train's route took it to Elgin, Ill., on Metra's Milwaukee West line. The special then retraced most of its route before heading north on the Milwaukee North line to Fox Lake, Ill., after which it returned to Union Station. From there, it made a round trip to Joliet, Ill., making the outbound run on the Heritage Corridor through Lockport, Ill., and returning on the Rock Island District.
Providing power were Metra's Chicago & North Western heritage unit, ex-Amtrak F59PHI No. 90, and the commuter operator's Chicago tribute locomotive, F40PH-3 No. 104. The C&NW unit led the outbound trip; the Chicago unit was on the point for the return.
AAPRCO is holding its annual convention in Chicago through Sept. 6.
— Updated at 8:40 p.m. Sept. 4 to add information and photos from Joliet portion of excursion.