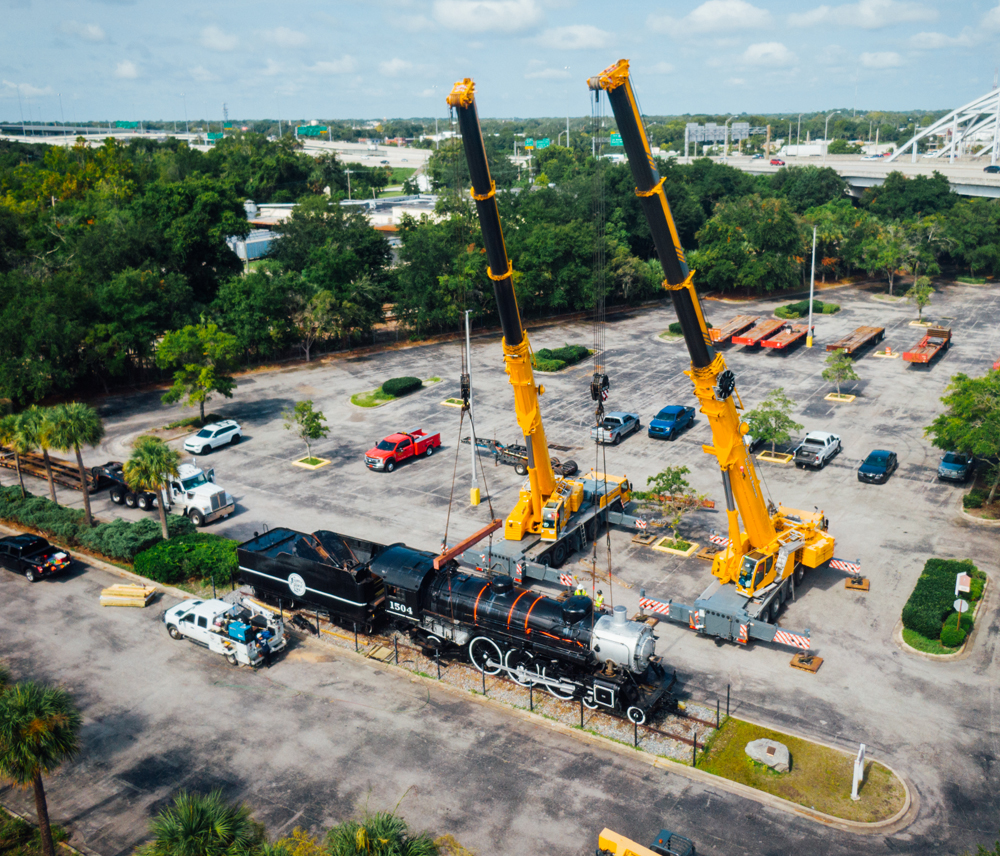 JACKSONVILLE, Fla. — A former Atlantic Coast Line locomotive which has long been displayed in Jacksonville — most recently outside the city's convention center, a former railroad station — has begun its journey back to operating status.
The Florida Times-Union reports work on Monday and Tuesday removed the locomotive from outside the Prime F. Osborn III Convention Center for movement by truck to Chattanooga, Tenn., where FMW Solutions will spend the next three years rebuilding it for operation by U.S. Sugar's Sugar Express operation in South Florida.
ACL No. 1504, a 4-6-2 built by Alco in 1919, was donated by the city to the North Florida Chapter of the National Railway Historical Society, which then sold the locomotive to U.S. Sugar to fund NHRS projects [see "U.S. Sugar interested in acquiring second steam locomotive," Trains News Wire, June 7, 2021].
It will eventually join another Alco, former Florida East Coast 4-6-2 No. 148, at the Sugar Express operation.