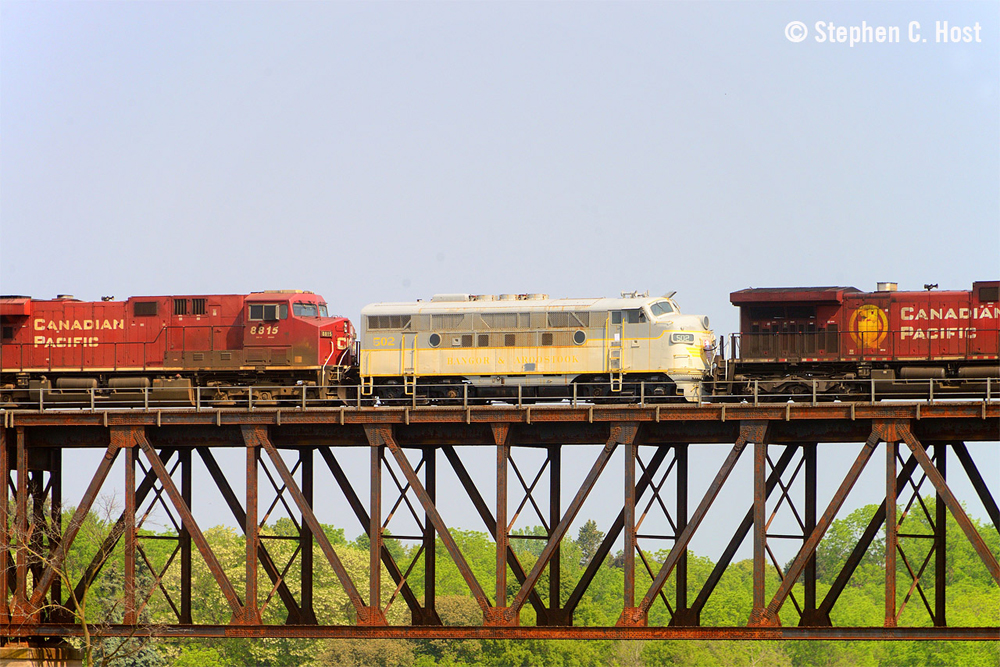 ---
A former Bangor & Aroostook F3A, which became Canadian Pacific property with the purchase of the Central Maine & Quebec, is on its way to CPKC headquarters in Calgary. A CPKC spokesman confirmed the locomotive, shown in Galt, Ontario, on June 2, is en route to Calgary, but said he had no information on future plans for the unit.
BAR No. 502, built in 1947, had previously been owned by CM&Q predecessor Montreal, Maine & Atlantic. It is reportedly in original, unrebuilt condition. The unit had been moved to Montreal for storage in 2021 after having earlier cleared out of the former CMQ shop in Derby, Maine.
Trains News Wire will provide more information when it becomes available.