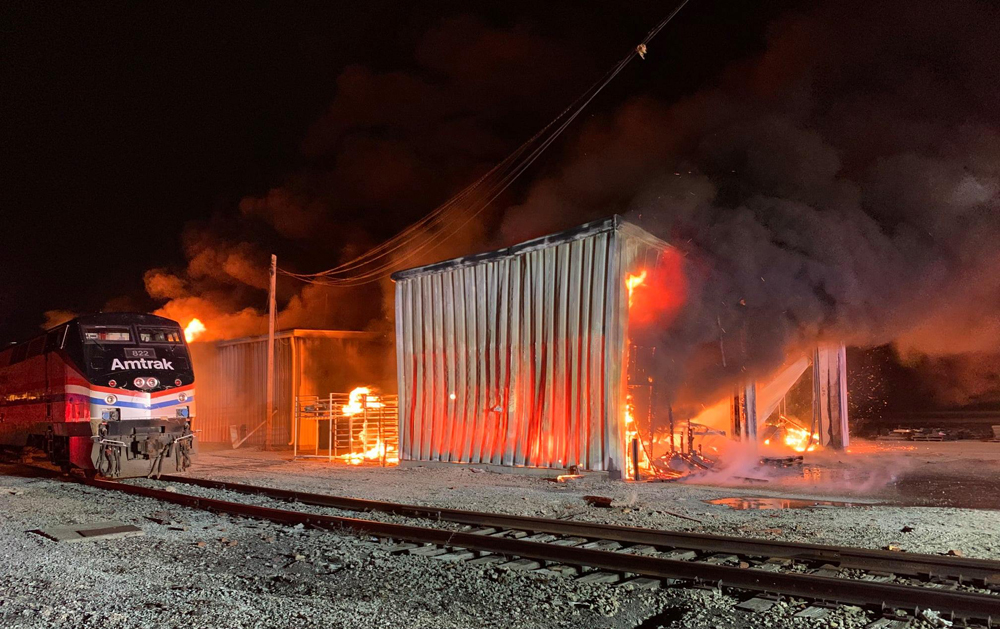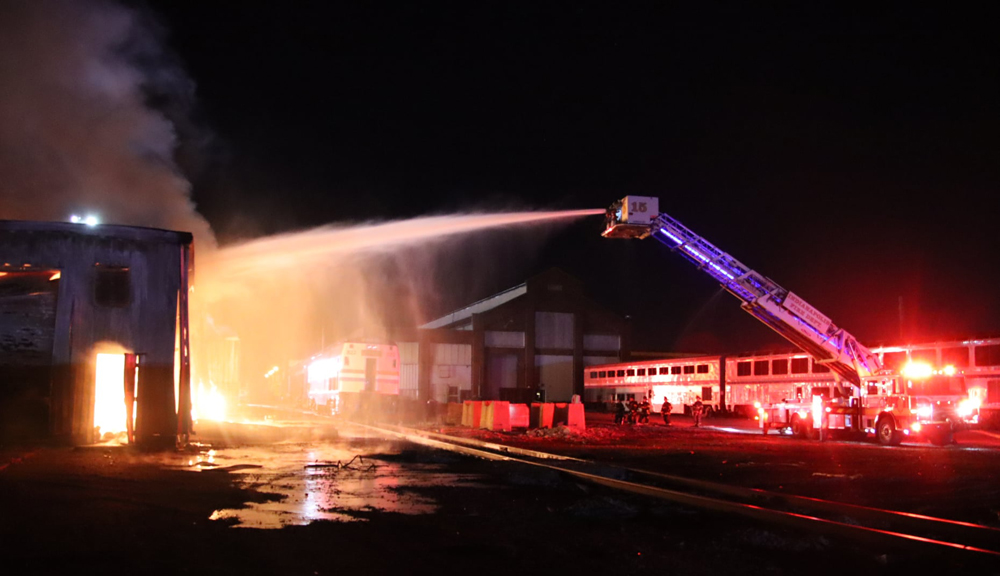 BEECH GROVE, Ind. — Two structures at Amtrak's Beech Grove Heavy Maintenance Facility, used to store paint and cleaning supplies, were destroyed by an early morning fire on Sunday. WTHR-TV reports firefighters were called just after 12:30 a.m. and found no working fire hydrant inside the facility, forcing them to run hose lines from Emerson Avenue and use tankers to supply water. Eventually, the two corrugated structures collapsed. The fire was controlled by 2 a.m. No injuries were reported. Indianapolis Fire Department video of the incident is available here.
An Amtrak spokesman characterized the two buildings as storage sheds, and said no rail equipment was damaged and that the fire will have no impact on production at the shop. He also reports that while the hydrant nearest the fire was dry, others on the site were operable. The cause is under investigation.
— Updated at 7:30 p.m. to correct time fire was controlled. Updated Monday at 9:30 a.m. CDT with additional details from Amtrak.