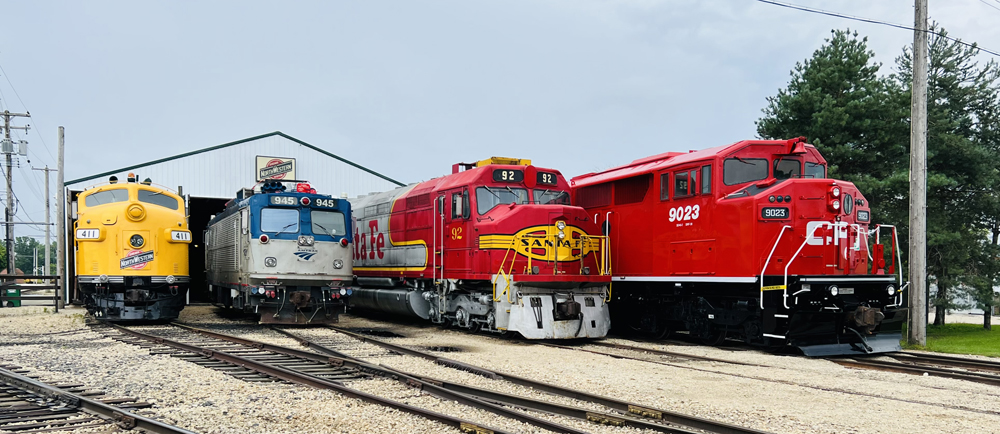 ---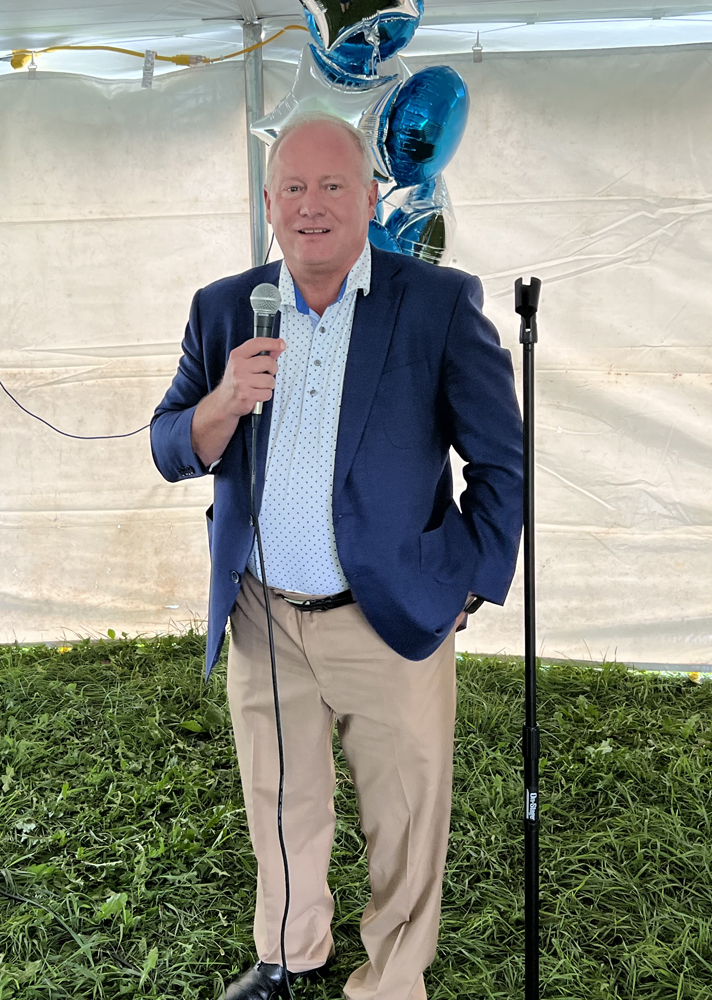 UNION, Ill. — Under leaden skies, rainwater pools on the walkway of Progress Rail EMDX SD70ACe-T4 demonstrator No. 7723. On the passenger platform at the Illinois Railway Museum, a much earlier product of Electro-Motive Division rolls to a stop with the  museum's caboose train.
Its rain-soaked carbody shining, SD24 No. 504, built in 1959 for the Chicago, Burlington & Quincy Railroad, is one of several classic diesels operating as part of EMD's 100th anniversary celebration, honoring current and past employees of Electro-Motive Division and Progress Rail.
Marty Haycraft, senior vice president of Caterpillar Inc. and president and CEO of Caterpillar's Progress Rail, addressed those employees at Union on Saturday, Aug. 20. Beforehand, he spoke to Trains News Wire.
"We are here today celebrating the 100-year anniversary of EMD," Haycraft said. "There are not very many chances where you get to have a celebration of 100 years in business. It is really about celebrating the employees and our customers that have allowed us to get here. EMD is known for innovation, technology, sustainability, and customer focus and we are here to celebrate that with our employees.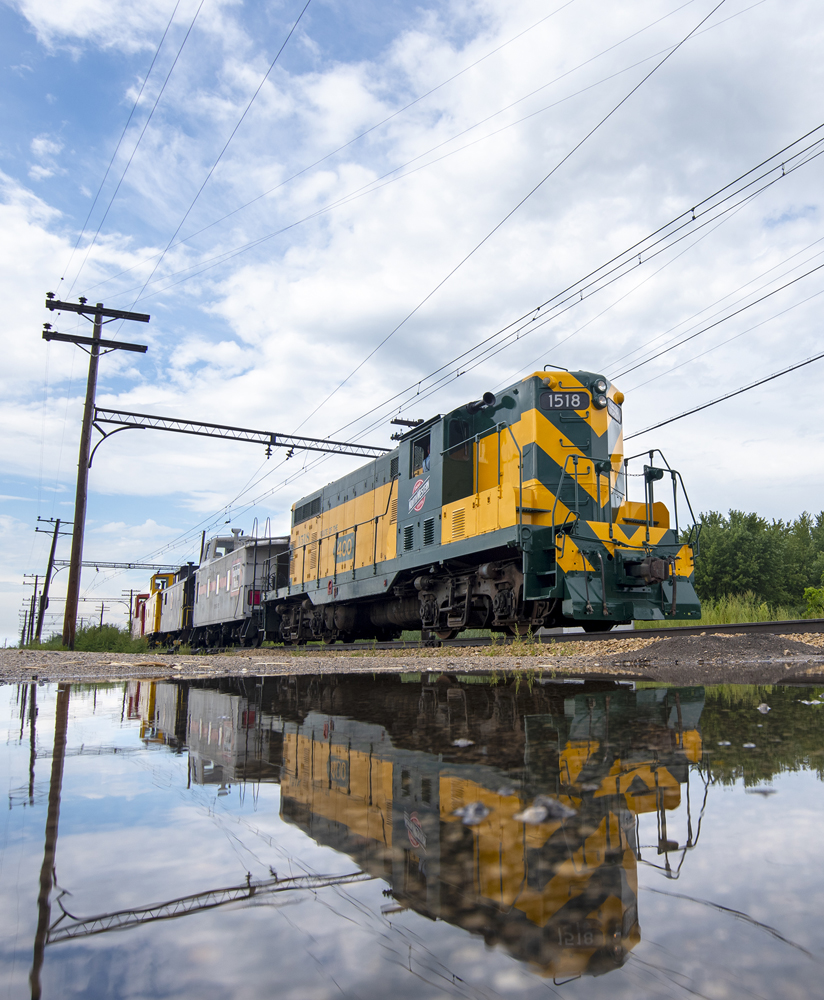 "Progress Rail has 7,000 worldwide, and we are expecting 800 to a thousand here today."
Saturday's event included the museum's classic Nebraska Zephyr trainset operating behind E5 9911A. The caboose train featured featured the CB&Q SD24 in the morning, followed by EMD's first GP7, Chicago & North Western No. 1518. The GP7 had just had its nose and stripes repainted by shop forces at IRM.
Also on display was the first SD7 built, Southern Pacific No. 1518 (yes, the same number as the CNW geep), and Canadian Pacific SD40-2F "barn" unit No. 9023, a recently rebuilt former Central Maine & Quebec unit sent to IRM for the event.
Several photos from Saturday's events are below.
— Updated at 3:15 p.m. CDT with full article, additional photos; updated at 4:20 p.m. to correct errors.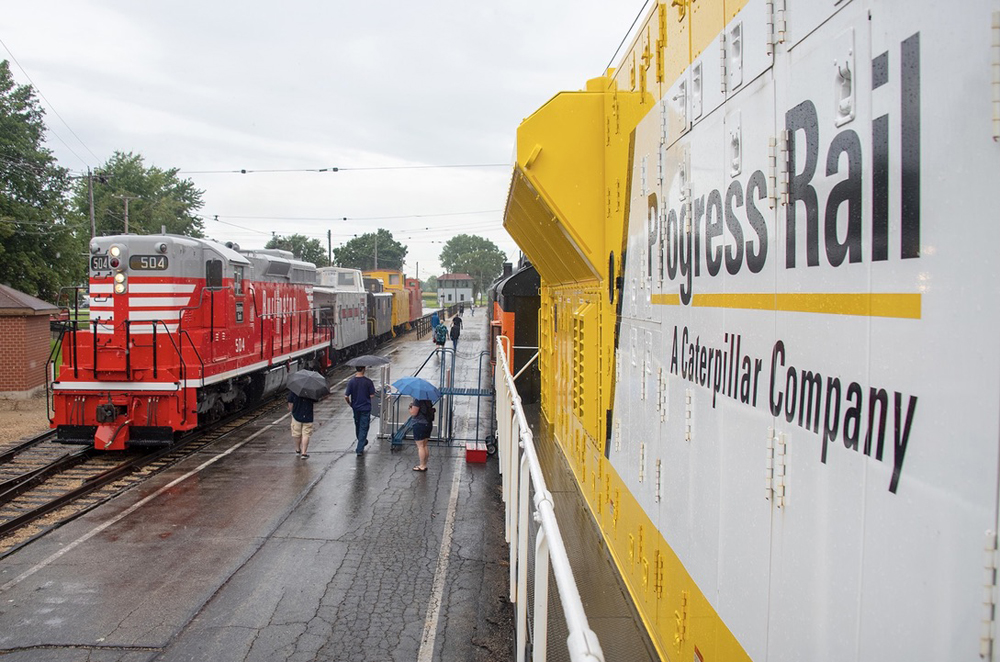 Burlington SD24 No. 504 powers the Illinois Railway Museum caboose train as it passes the SD70ACe-T4 demonstrator. (Steve Smedley)