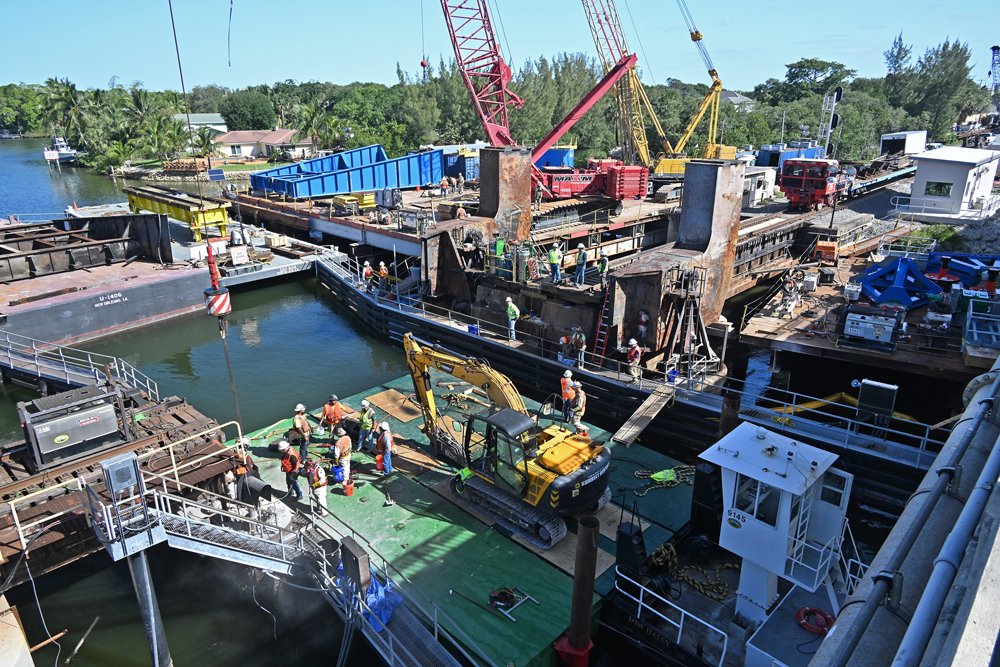 ---
JUPITER, Fla. — Replacing a 96-year-old, bascule drawbridge while keeping both rail and river traffic moving requires round-the-clock activity and lots of compromise.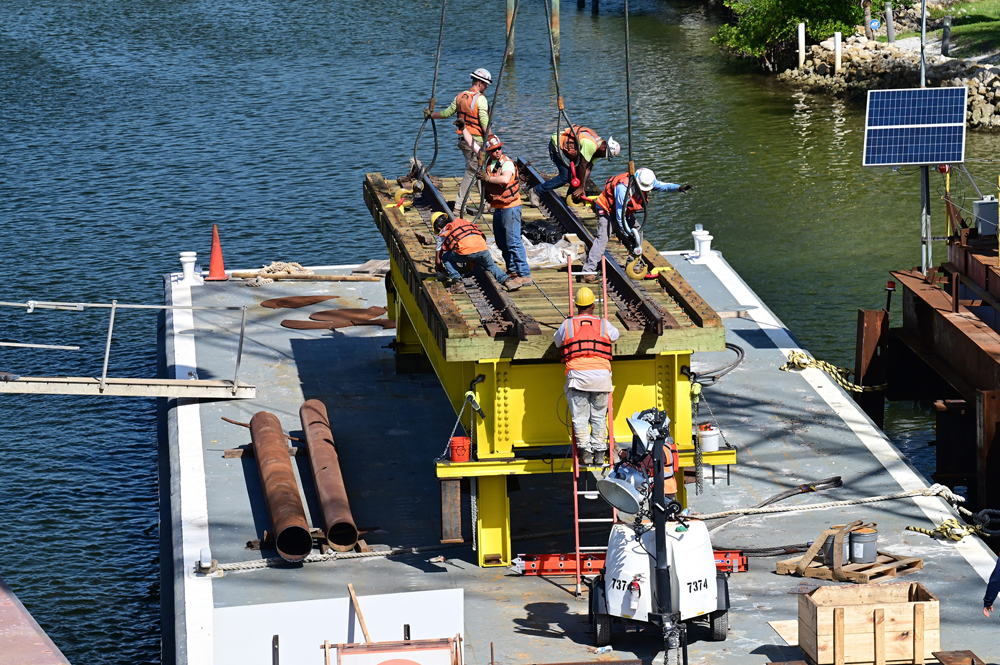 This was obvious Sunday, April 10, with the latest step in the project to replace a Florida East Coast Railway bridge over the Loxahatchee River at Jupiter, improving both operational reliability and clearance for the many pleasure craft that use the river. A removable span has been installed to host FEC freight traffic and Brightline qualifying runs over the north-south main line expected to bring Brightline in early 2023.
Through May 21, the temporary single-track bridge will be removed for an hour twice daily — between 9 and 10 a.m., and again from 4:15 p.m. to 5:15 p.m. — to allow boat traffic to pass.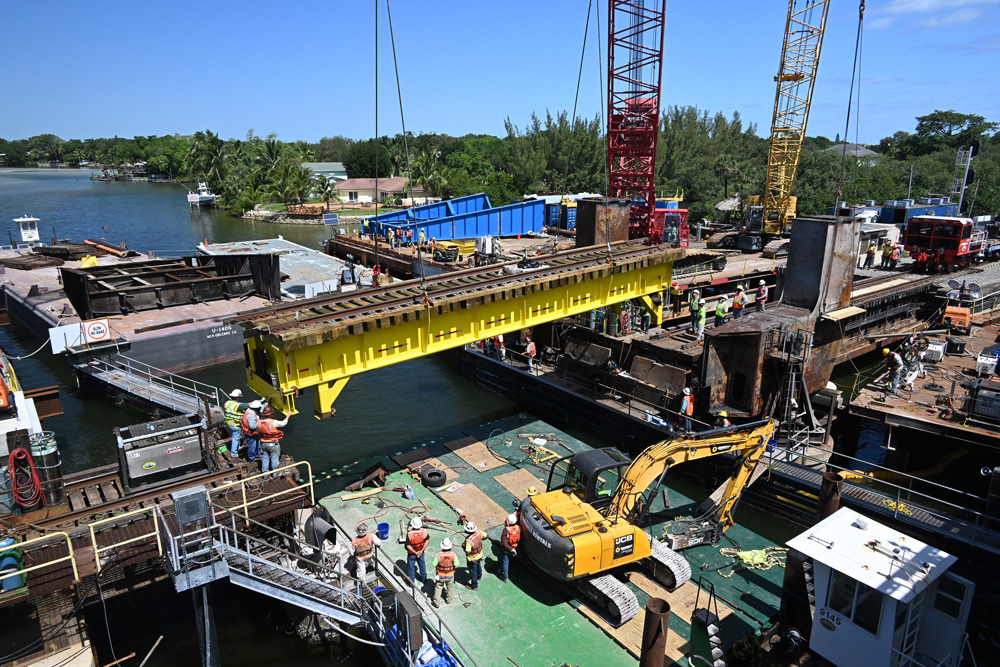 The permanent replacement, a double-track movable span, is being built on a platform on the north bank of the river; it will be moved in position May 22-25, blocking all river traffic. That will be followed by overnight closures through May 31. The plan is a product of coordination efforts involving the U.S. Coast Guard, Jupiter Inlet District, contractor Scott Bridge, and the railroads.
All work on this key component of Brightline's $2.7 billion expansion to Orlando is expected to be finished by the end of 2022. The old drawbridge had its second track removed when the FEC single-tracked the line more than 50 years ago; the new double-track bridge is being constructed with an additional 14 inches of clearance so it won't have to open as often for river traffic.
This five-photo sequence show how the process worked the first day.