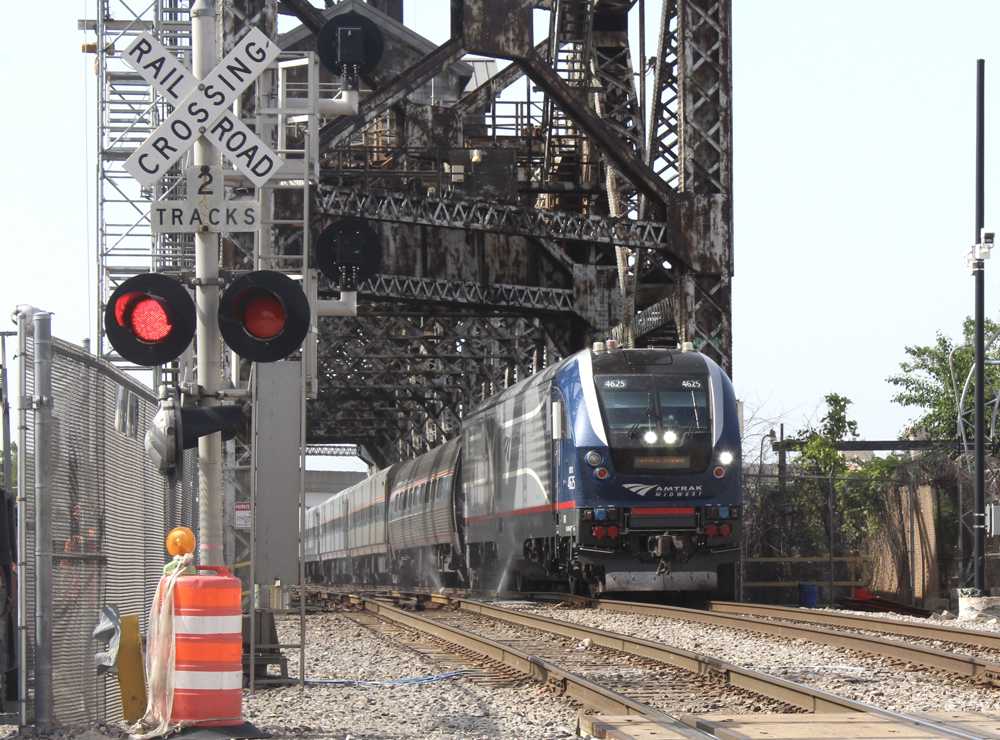 ---
CHICAGO — Water spray splashing the wheels of Lincoln Service train no. 300 coming off the Chicago River bridge Wednesday morning has nothing to do with Amtrak's need to wash Windy City trains, and everything to do with making sure hot weather doesn't sideline them.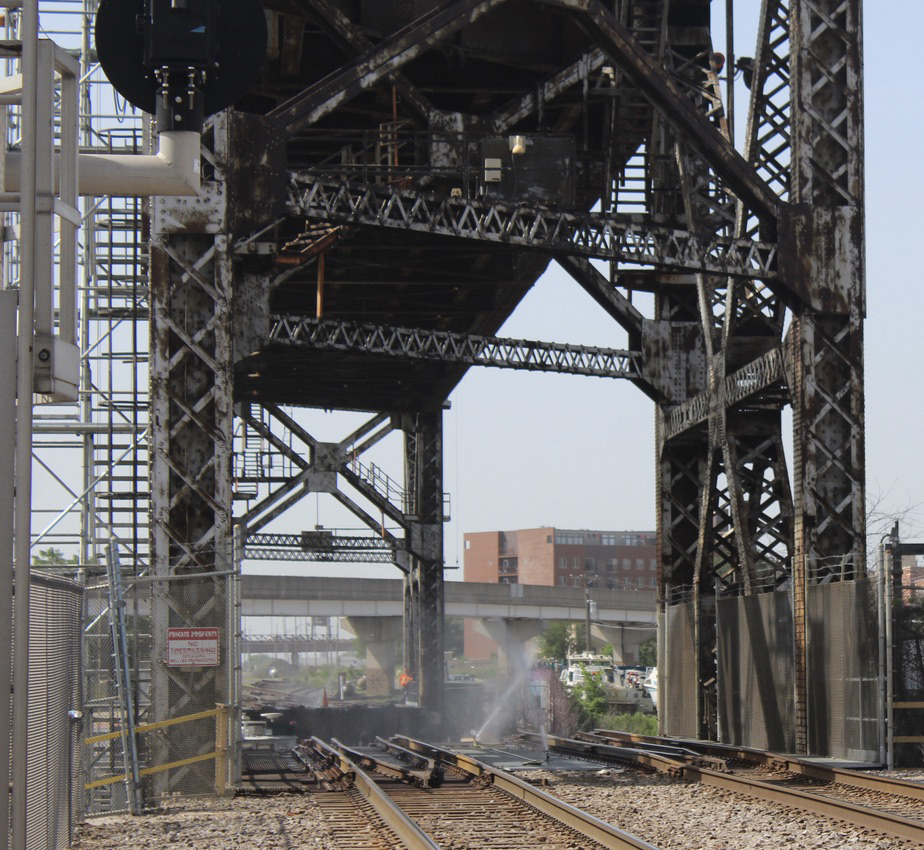 With temperatures expected to reach 100 degrees as they did on Tuesday, Amtrak hot weather protocols call for cooling an aging former Pennsylvania Railroad lift bridge at places where its movable center span connects to tracks on both sides. If intense heat expands the steel and the bridge won't close and lock properly, trains from the east, south, and southwest lose direct access to Chicago Union Station.
When this happened in the past, a complicated alternative was possible utilizing the St. Charles Airline bridge over the Chicago River to get trains to and from Union Station via the BNSF's western approach. But that bridge has been out of service for more than a year, so the only option would be a time-consuming, circuitous move west of downtown to get trains onto the BNSF.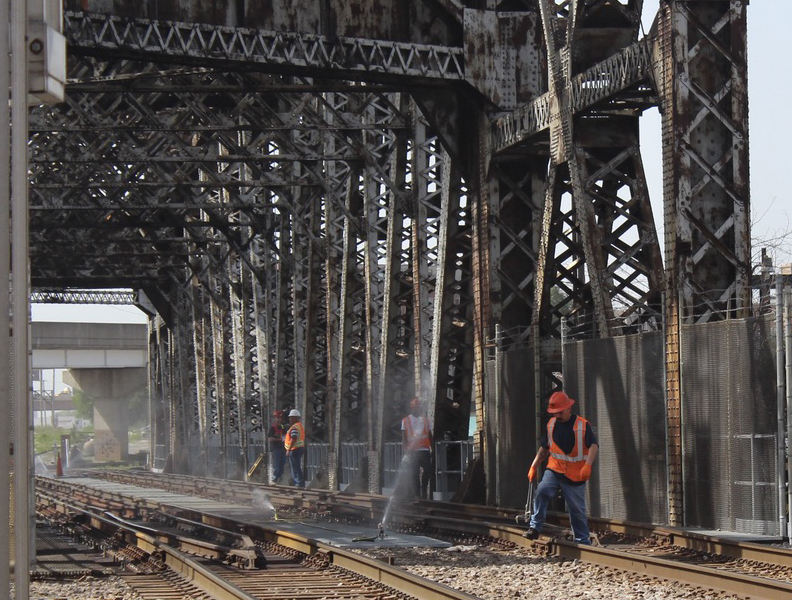 The bridge tender attempted to raise the bridge after both no. 300 and Kansas City-bound Lincoln Service train no. 319 crossed. The lift siren sounded, but the bridge wouldn't budge. Within a few minutes, a swarm of Amtrak shop personnel arrived from the nearby locomotive and car shops.
They were soon able to get the bridge up for two boats, then lowered, and examined all of the critical areas again. It figured to be a long day.