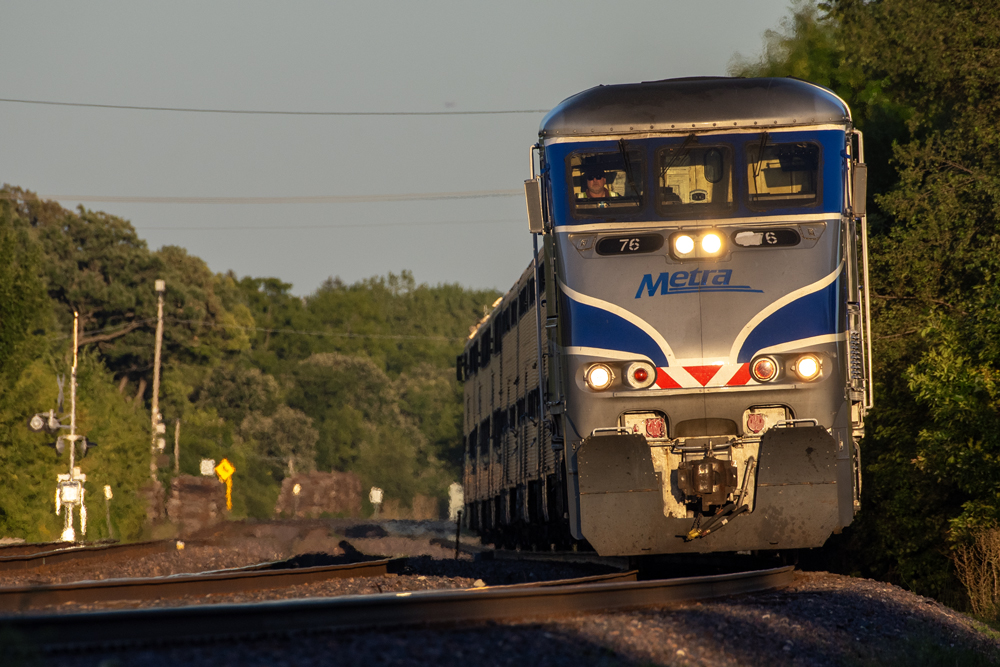 ---
LOMBARD, Ill. — Union Pacific trains, as well as those on Metra's UP West Line, were halted from passing Villa Park, Ill., this evening (Aug. 30) after suspects from a robbery a few miles away in Benseville crashed a vehicle and fled the scene near UP's tracks on the east side of the town of Lombard. Police apprehended one suspect, but at least one other fled and was reported by authorities to be armed.
With ongoing police activity near the tracks, Metra UP West train 56, an inbound train due in Chicago at 5:50 p.m., was held at Lombard. It was then told to deboard passengers to be picked up by train 60, which normally follows by an hour. Train 56 then turned and ran west from Lombard. An earlier westbound train, No. 47, was held at Berkeley, east of Villa Park, then told to operate back to Chicago, while a freight crew preparing to depart Proviso Yard near Elmhurst was told to "put their feet up" by UP's dispatcher.
Metra said extensive delays are expected the rest of Wednesday evening, with some trains annulled, and others operating express or out of sequence. At least two trains, outbound Nos. 61 and 63, were cancelled.