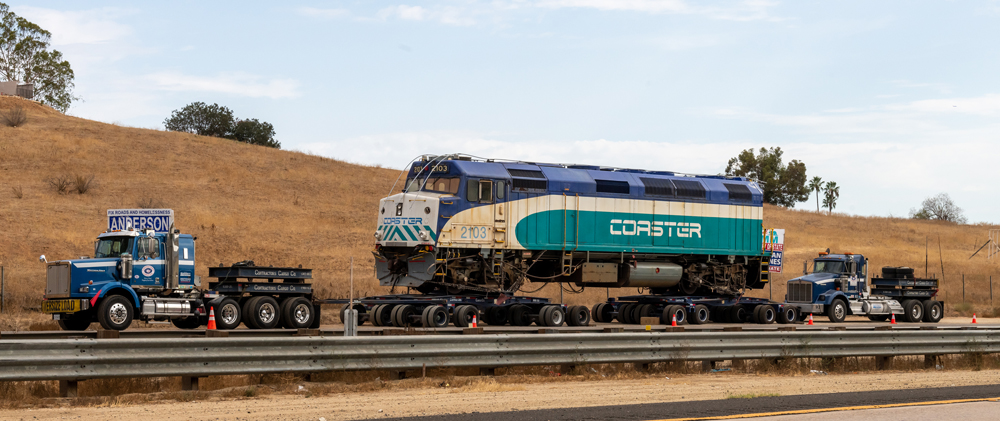 ---
CAMPO, Calif. — The newest piece of equipment for the Pacific Southwest Railway Museum is arriving at the museum's Campo location by truck, since there's no active rail access between the site and San Diego.
Recently retired Coaster F40PHM-2C No. 2103 is shown on Interstate 8 at El Cajon, Calif, on Sunday, Aug. 7, during its move by Contractors Cargo Co., a heavy-haul specialist based in Compton, Calif., with a history including 19 moves involving all six NASA space shuttles. The locomotive is one of five built by Morrison-Knudsen, mostly using EMD components. All five had been moved to scrapper Coast Rail Services in Anaheim, Calif., in April [see "Retired Coaster commuter engines moved …," Trains News Wire, April 2019], but No. 2103 was returned to the San Diego area and loaded at National City, Calif., for the move to the Campo museum.
— Updated Aug. 9 at 9:10 a.m. CDT to correct locomotive builder.