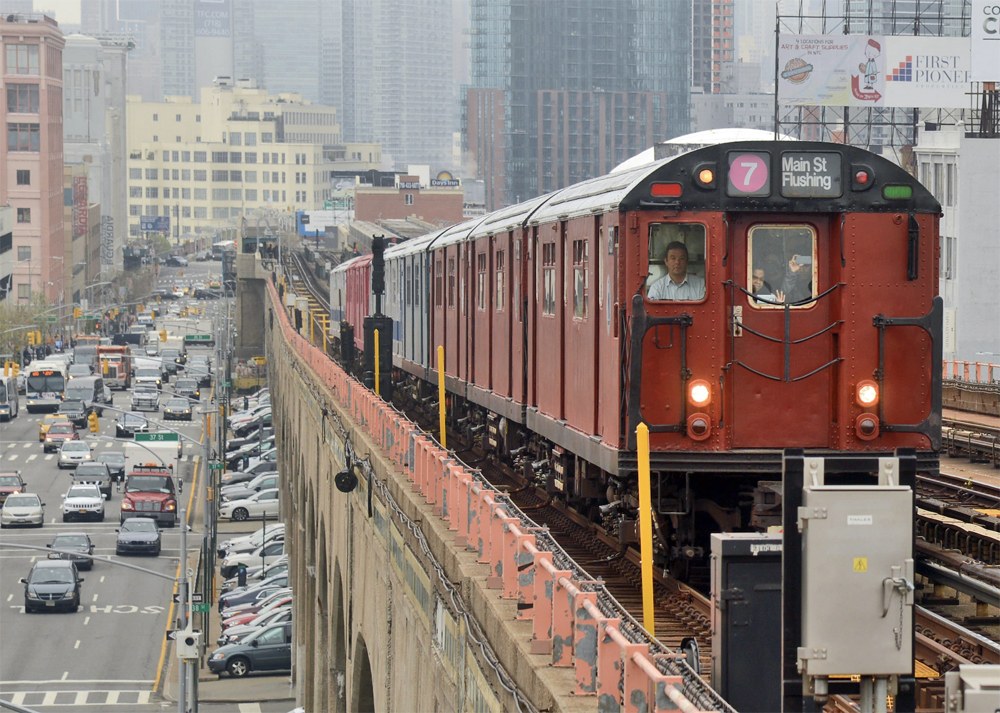 ---
NEW YORK — After a two-year hiatus because of the COVID-19 pandemic, New York City Transit's Holiday Nostalgia Rides on the New York Transit Museum's fleet of vintage subway equipment resumes for four Sundays beginning Nov. 27.
The museum's "Train of Many Colors" will operate on a new route this year — the 1 line, making all local stops between the Chambers Street and 137th Street-City College stations, from 10 a.m. to 5 p.m. on Nov. 27 and Dec. 4, 11, and 18. The train features R-33, R-33WF, and R-36 cars, painted in "Tartar Red," "Gunn Red," Kale Green, blue and silver "Platinum Mist," and the two-tone "Bluebird" paint schemes, representing several eras in subway history. Rides are available for the regular cost of a subway ticket.
More information is available at the MTA website or at the New York Transit Museum website.