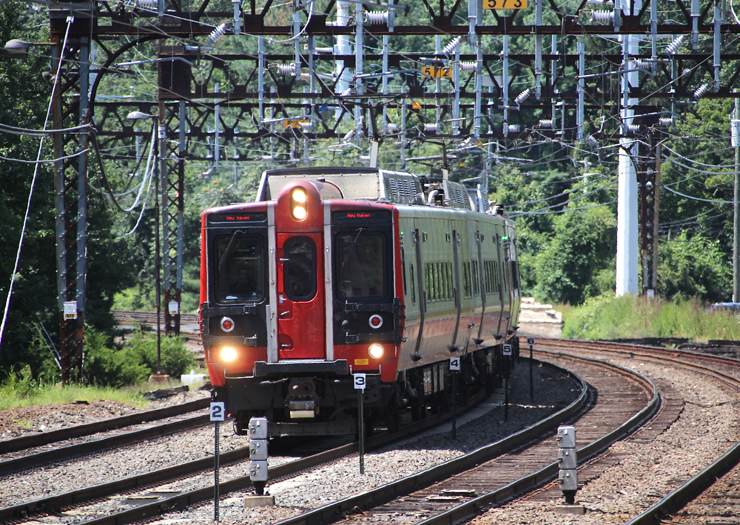 ---
HARTFORD, Conn. — Shore Line East commuter rail service will see significant service cuts and Metro-North's New Haven Line will see a lesser reduction under the Connecticut state budget passed Tuesday by legislators.
The two-year, $51 billion budget passed the state House by a 139-12 margin and the Senate by a 35-1 vote on Tuesday. The budget, expected to be signed by Gov. Ned Lamont, includes a significant tax-rate cut for middle-class taxpayers, the CT Mirror reports.
The budget approves a proposal to cut Shore Line East service between New Haven and New London, Conn., to 44% of its pre-COVID service levels, while the New Haven Line will see a one-year cut of 14%, which would reduce service from 309 trains daily to 260, according to WTNH-TV. The cuts reflect current ridership that is 30% of pre-pandemic capacity on the Shore Line East and 86% on the New Haven Line, according to the CT Mirror.
New Haven Line funding would be fully restored in the second year of the two-year budget plan. The CTrail Hartford line will not see any cuts, thanks to solid post-pandemic ridership, CT Insider reports.
Specific trains to be cut have not been identified, but the plan puts Connecticut at odds with Metro-North, which had no plans for cutbacks. Cuts would take effect in July.