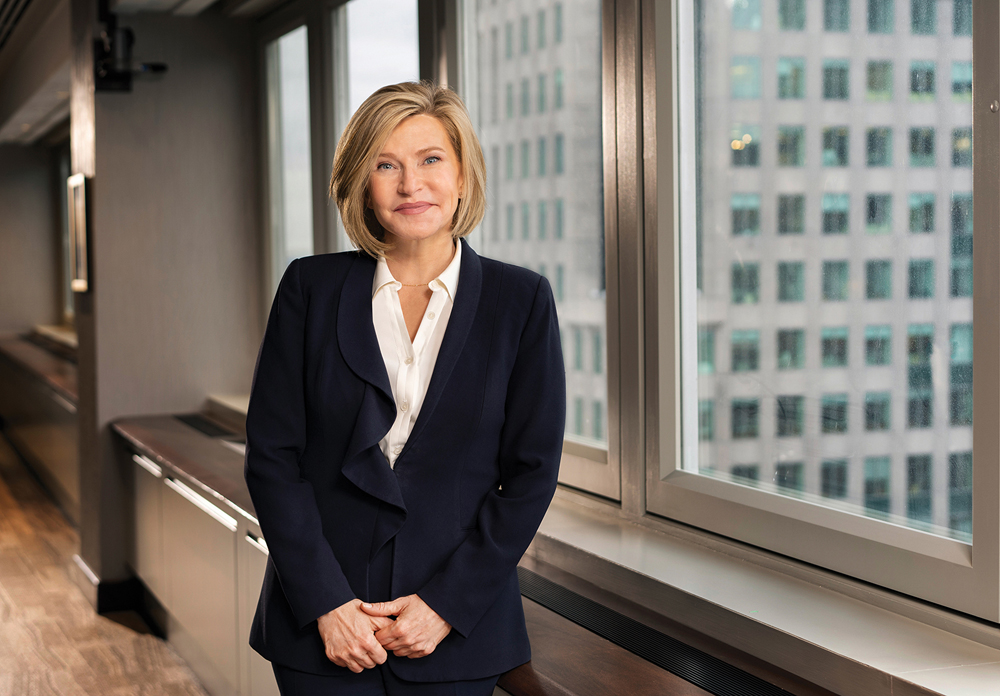 ---
MONTREAL — New CEO Tracy Robinson likes what she sees at Canadian National.
"As I sit here, 60 days in … I can tell you that I'm more excited about our prospects than when I first arrived," Robinson told investors and analysts on the railway's earnings call this week. "At CN, we have an incredible tricoastal network, the best on the continent, with the benefit of a diverse customer base across commodities and geographies, and a pipeline of growth opportunities across most sectors."
Robinson spent her first two months at CN traveling the system and getting to know the operating team, as well as meeting with the railway's customers and investors.
"We have a team here of proud railroaders. And with the right team, everything is possible," Robinson says. "Now we all know what this network is capable of delivering. And we would all acknowledge that we haven't performed fully to our capabilities over the last number of years. We're putting that behind us."
Robinson on Feb. 28 replaced CEO JJ Ruest, who announced his retirement in October amid a proxy contest launched by activist investor TCI Fund Management. TCI was critical of CN's failed attempt to acquire Kansas City Southern as well as slippage in the railway's financial and operational performance. CN ultimately reached a settlement with TCI.
Robinson, who was an executive for eight years at Calgary-based pipeline company TC Energy following a 27-year career at Canadian Pacific, spelled out her priorities for CN during her first public comments as chief executive.
First, CN will run a scheduled railroad "with a laser focus on velocity," which will improve service and produce more efficient use of assets such as locomotives, cars, and crews.
Second, Robinson says, "we will curate our book of business to better fit our network and leverage our strengths."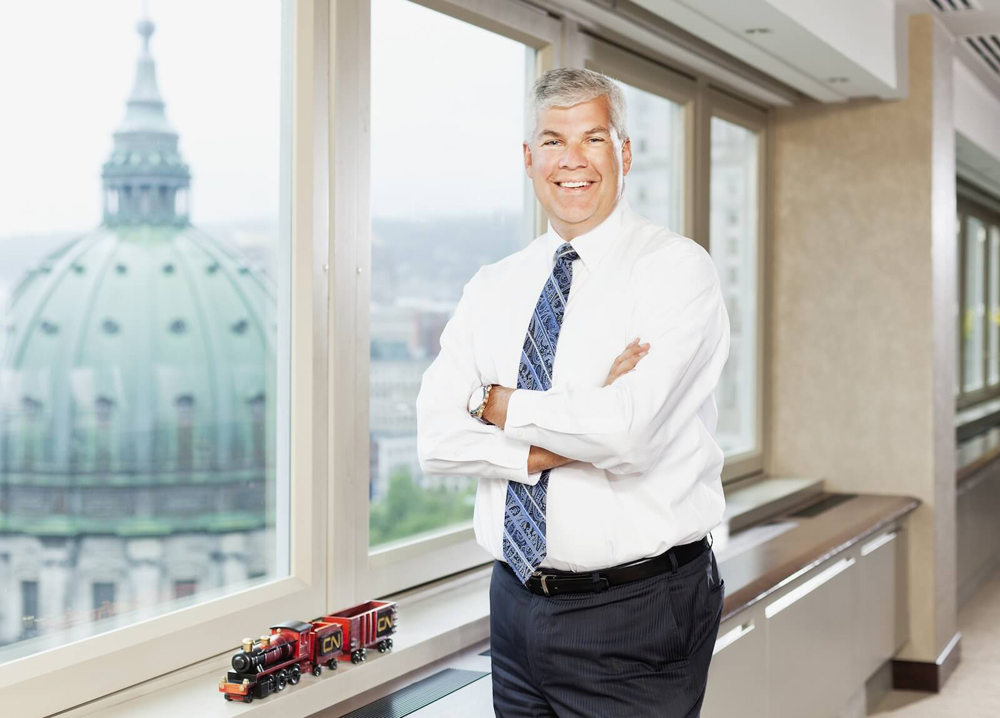 Third, the railway will tighten coordination between operations and marketing to ensure the railway has the capacity to deliver on its commitments to customers. Doug MacDonald, a longtime CN executive who was senior vice president of special projects, was promoted to chief marketing officer.
And fourth, CN will continue to invest for growth and efficiency.
"What all this will do," Robinson says, "is drive our top line growth to the bottom line in the near term and into the future."
Robinson says that when she left CP in 2014, CN was considered the leader in the railroad industry and was able to grow while reducing its operating ratio.
But after taking a two-year pause in major capacity expansions, CN was swamped by higher-than-expected growth in Western Canada in 2017. That prompted CN's board to tap Ruest to replace Luc Jobin as chief executive in 2018. CN built its way out of the traffic jam, adding yard capacity, sections of double track, and new and extended sidings. It also hired more crews and bought 260 new locomotives.
CN righted its ship in 2019, only to suffer through a spate of bad luck in early 2020, from extreme cold, washouts, blockades of key main lines, and ministerial safety orders that slowed traffic. And that was before the pandemic hit in late March.
Now CN aims to reclaim its crown as the industry leader, although Robinson says improvements won't come overnight.
"We all know what this network and what this team is capable of doing," Robinson says. "It's not a matter of is it operating ratio or is it growth. I think it's both."
In order to grow, CN needs to efficiently deliver reliable service, Robinson says. "This company knows how to do it, there's a lot of muscle memory here, and I'm excited about stepping into that with them," she says.
CN on Tuesday lowered its financial outlook for the year, citing challenging operating conditions in the first quarter and worldwide economic uncertainty. CN reduced its earnings per share target to 15% to 20% growth, down from 20%, and raised its operating ratio goal to "below 60%" instead of approximately 57%.
For the first quarter, CN's operating income fell 8% despite a 5% increase in revenue. Earnings per share slumped 4%. The operating ratio, adjusted for the impact of one-time items, rose 0.3 points to 66.6%.