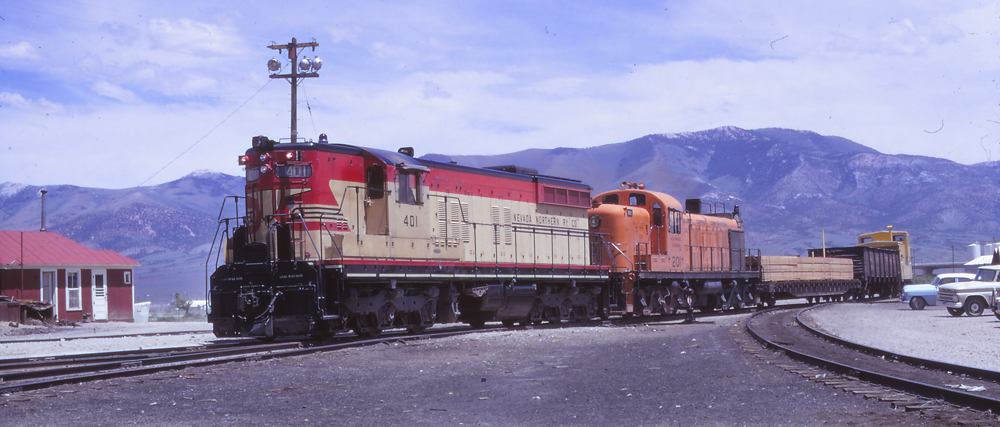 ---
ELY, Nev. — The Nevada Northern Railway Museum is planning to bring two of its original diesel locomotives back to Ely after almost four decades.
SD7 No. 401, the only locomotive the Nevada Northern purchased from EMD, and Alco RSD4 No. 201, built in 1951 for Kennecott Copper Co., were purchased by the railroad in the 1950s and remained in Ely until the railroad shut down in 1983.
"These are both one-of-a-kind locomotives," Mark Bassett, Nevada Northern Railway president, said in a press release. "Both have a story to tell and they are both tied into the early days of dieselization of the Nevada Northern Railway."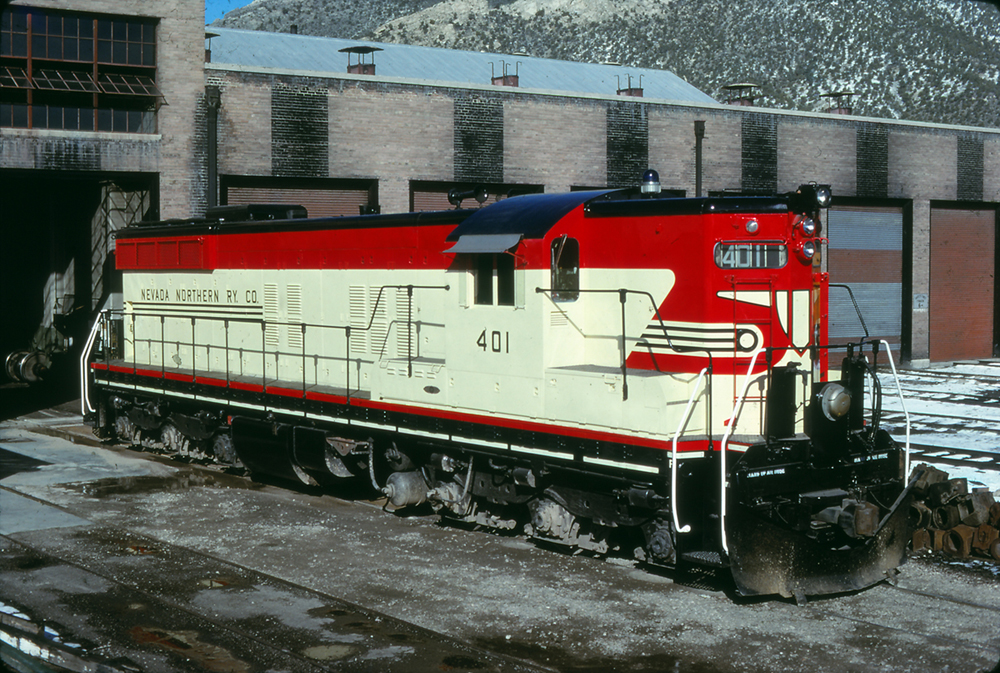 The SD7 was the only locomotive painted in Nevada Northern's "Desert War Bonnet" paint scheme of cream, scarlet, and black; the RSD4 is the only survivor of the 38 locomotives of that model built by Alco.
No. 201 is more than 800 miles away at the Northwest Railway Museum in Snoqualmie, Wash., and has been deaccessioned from its collection because it does not fit with the museum's focus on artifacts connected to Pacific Northwest history. "It is with great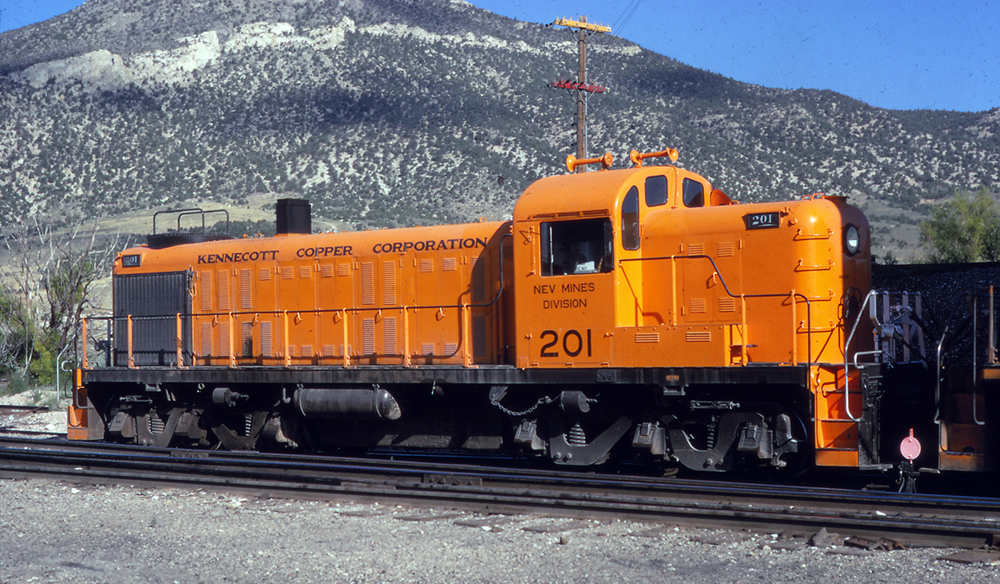 reverence that the museum is able to transfer this outstanding example of a first-generation Alco road-switcher to the Nevada Northern Railway where it originally operated for Kennecott Copper," said Northwest Railway Museum Executive Director Richard Anderson.
No. 401 is closer to home — 163 miles away in Delta, Utah — but those miles will require the locomotive to be trucked via U.S. Route 50 and cross 7,729-foot Connors Pass, with 8% grades.
Cost of returning the two locomotives is estimated at $350,000, funding to be covered through donations to the Nevada Northern. Plans are for No. 201 to begin its journey on Nov. 2. When returned to the museum, the diesels will be restored to operating condition.
"That's what we do," Bassett said. "You can go to other railroad museums and they have very pretty stuff.  But it doesn't move. We pride ourselves on not only restoring these living artifacts but passing down the knowledge of how to do so from generation to generation."
For information on donating to the move and restoration of the two diesels, visit the "Bring 401 and 201 Home" page at the Nevada Northern website. Donors will be entered in a drawing for the chance to operate one of the diesels on a 14-mile round trip on the railroad.