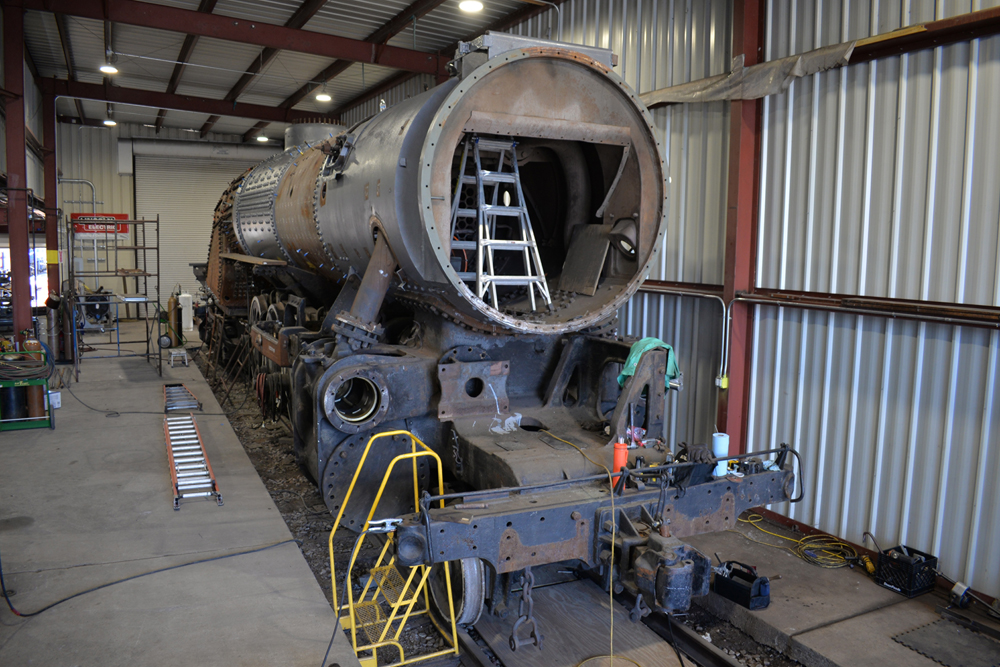 ---
NASHVILLE, Tenn. — Nashville Steam raised more than $200,000 toward restoration of Nashville, Chattanooga & St. Louis No. 576 during a matching-grant fund drive this summer, the organization has announced.
Beginning in May, all donations of $250 or more toward work on the 4-8-4 built by Alco in 1942 were matched through a program sponsored by The Candelaria Fund and the Wick Moorman Charitable Foundation.
"This grassroots effort to bring back an iconic piece of our history has been made possible by our donors, members, and friends across the country and here at home," Shane Meador, president of Nashville Steam, said in a press release. "Thanks to all of our generous supporters, we are closing in on our remaining total restoration funding needed to complete the project as the overhaul cruses beyond the halfway point. We could not be more grateful for the sustained and generous levels of support that we have graciously received."
In August, a fund drive marking the 80th anniversary of the locomotive's construction, dubbed "80 for 80," matched donations of $80 or more. That drew individual donations ranging from $80 to $20,000, totaling more than $50,000.
The funds are intended for installation of firebox staybolts and rivets,removal and rebuilding of the tender trucks, and reinstallation of the locomotive's recently rebuilt driving wheels and running gear. The organization estimates that, barring unforeseen issues, the locomotive could see a test fire in fall 2023. The current cost to complete the overhaul is estimated at approximately $350,000.
For more information on the project or to donate, visit the Nashville Steam website.