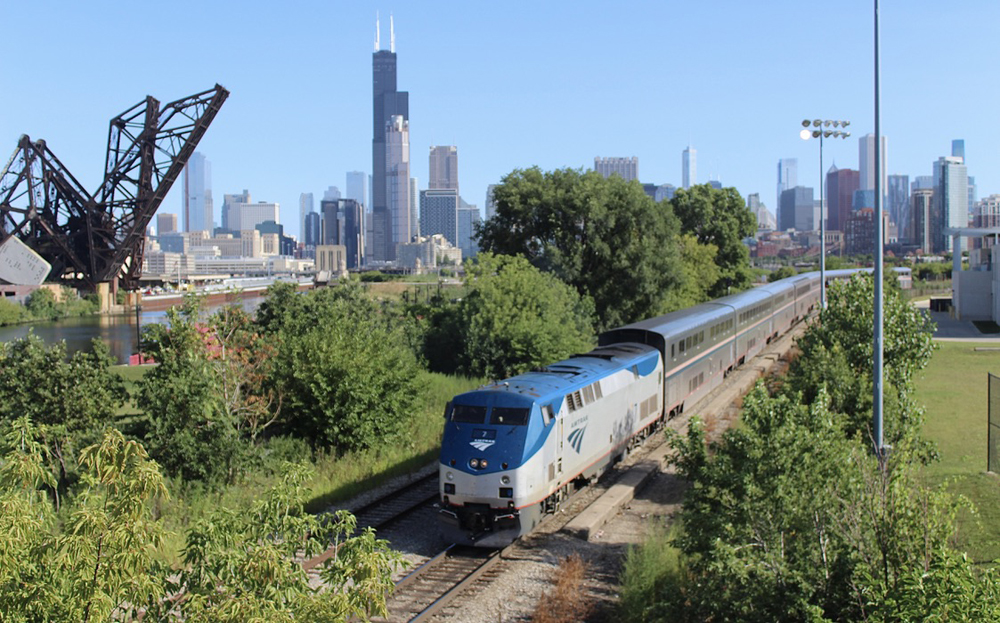 ---
Amtrak will suspend seven more long-distance trains as of today (Wednesday, Sept. 14) as it prepares for a possible interruption of national freight rail service.
Also, the three regional operations in California — the San Joaquins, Capitol Corridor, and Pacific Surfliner — are preparing for service disruptions to begin Thursday and take full effect on Friday.
In a Tuesday statement, Amtrak said the latest long-distance trains to be suspended include the Chicago-New Orleans City of New Orleans; Chicago-New York/Boston Lake Shore Limited; New York-New Orleans Crescent; New York-Miami Silver Star; Los Angeles-New Orleans Sunset Limited, Los Angeles-Seattle Coast Starlight, and Chicago-San Antonio-Los Angeles Texas Eagle.
California Zephyr, Empire Builder, and Southwest Chief service had been suspended as of Tuesday. Amtrak has said it will only operate trains that can reach their final destination by 12:01 a.m. on Friday, when a freight rail strike or lockout could begin.
California regional trains announce plans
Meanwhile, California's San Joaquin Joint Powers Authority, which oversees operations of Amtrak San Joaquin passenger trains, said it would begin suspending operation of those trains as of Thursday, Sept. 15, with a full shutdown taking effect on Friday, Sept. 16.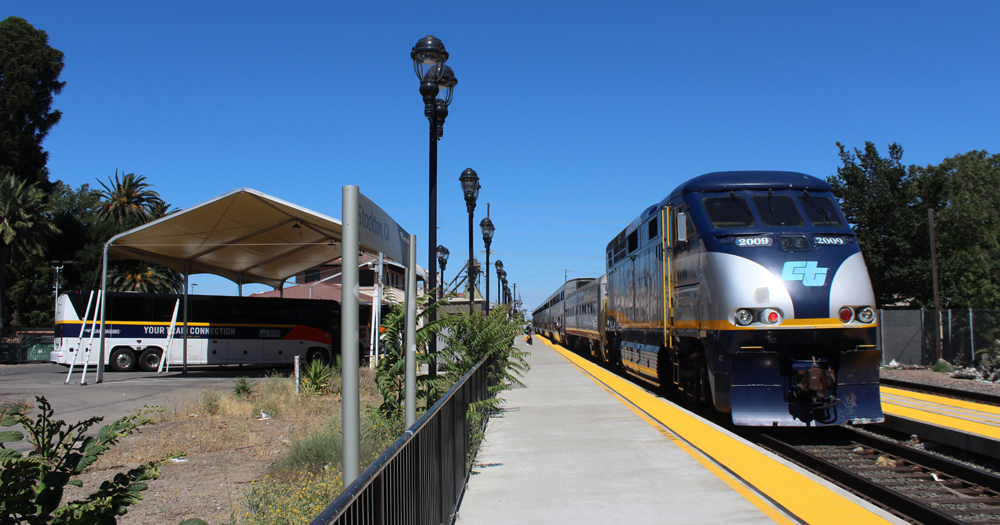 Unless there is a labor agreement, San Joaquin trains 702, 703, 714, 717, 718, and 719, and their associated Thruway Bus service, would be suspended on Thursday. All trains and buses would be suspended as of Friday until there is a labor settlement.
"SJJPA has our passengers front of mind as we prepare for a potential work stoppage. As part of our commitment, we promise to continue to provide up-to-date information as it becomes available," Stacey Mortensen, SJJPA executive director, said in a press release. "We are working in close collaboration with both our host railroads and community partners to ensure timely information and resources can be made available. In the event of a work stoppage, we will do everything in our power to restore service as quickly as possible."
The Capitol Corridor operation between the Sacramento and San Francisco Bay areas has advised passengers that a work stoppage "appears increasingly likely" and that Capitol Corridor service could be suspended as early as Thursday. It advises passengers to watch the Capitol Corridor website and social media for updates.
The Pacific Surfliner, which normally operates between San Diego and San Luis Obispo, says its segments between Fullerton and Los Angeles (on BNSF trackage) and Moorpark to San Luis Obispo (on Union Pacific) will be affected. Disruptions could begin as soon as 8 p.m. on Thursday.
"We will focus on maintaining limited service between San Diego and Fullerton, with an Amtrak Thruway bus connection to Los Angeles," the service operator, the LOSSAN Rail Corridor agency, says on the Surfliner website. "North of Los Angeles, rail service may only be possible to Moorpark. However, we're looking into options for passengers that want to travel further north to Santa Barbara and San Luis Obispo counties."