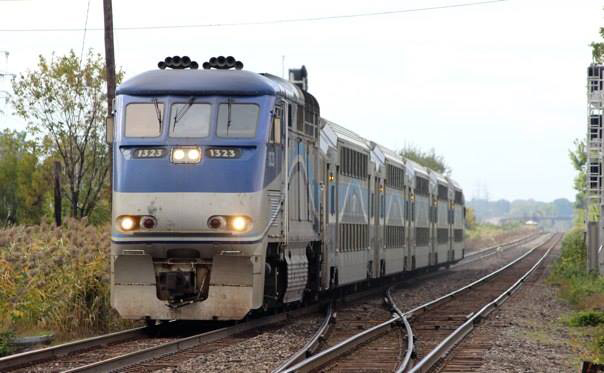 ---
MONTREAL — Commuter rail operator Exo has ordered 10 Siemens Charger locomotives to replace its older locomotives with more fuel-efficient and environmentally friendly motive power.
"We are excited to partner with Exo and look forward to working with them to modernize their fleet with the latest in sustainable and intelligent rail technology. Our industry leading locomotives will offer exo and its passengers a sustainable travel option as well as a pleasant, safe and reliable travel experience," Yves Desjardins-Siciliano, CEO of Siemens Mobility in Canada, said in a press release. "This important project further builds on our work to help Canadian cities upgrade their public transportation infrastructures to meet the growing demand for transportation, and do so in a modern, safe and sustainable way."
It is the second Canadian order for the Tier 4 passenger locomotives. VIA Rail Canada placed an order for 32 bidirectional trainsets, including Charger locomotives, sin 2018; the first of those was delivered in late 2021 [see "VIA unveils first new corridor trainset," Trains News Wire, Dec. 1, 2021]. More than 300 of Chargers have been ordered since 2010, with 95 currently in revenue service.
Exo operates a five-line, 52-station commuter rail network in the Montreal area. Its current motive-power fleet includes 10 F59PH locomotives built in Canada by the General Motors Diesel Division in 1990; 11 F59PHI diesels built by GMDD in 2000 and 2001, and 20 dual-power Bombardier ALP45DP locomotives built in 2011-12, all built for predecessor agency Agence métropolitaine de transport (AMT).