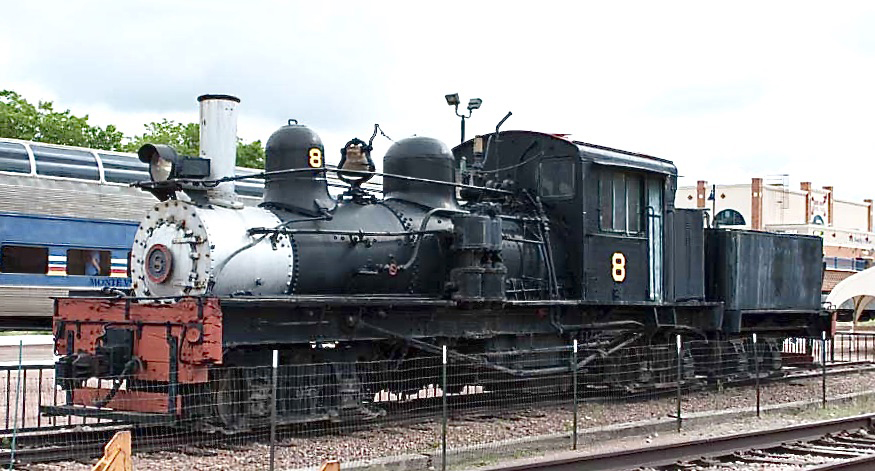 GRANBY, Colo. —  An iconic geared steam locomotive is relocating within Colorado.
Former West Side Lumber Co. Shay No. 8 has been sold by the Royal Gorge Route Railroad in Cañon City to the Moffat Road Railroad Museum in Granby and will be moved this month.
No. 8 has been on display at the Cañon City depot since 2008. Before that, it had been on display in Georgetown, Colo., where it had also operated on the Georgetown Loop Railroad. The locomotive will be trucked to Granby, where a crane will place it on a display track.
Moffatt Road Museum Executive Director Dave Naples says the museum will use the locomotive to highlight the multiple logging and sawmill operations on the Moffat line, especially throughout Grand County. The Shay will be the feature in an exhibit about the lumber industry in the 1920s and 1930s.
The Moffat Museum got its start in 2006 when the Grand County Model Railroad Club built a model train display for the public to enjoy. Currently the museum is in phase 2 of an expansion plan that should be completed in Fall 2023.
For more information, visit the Moffat Road museum website.