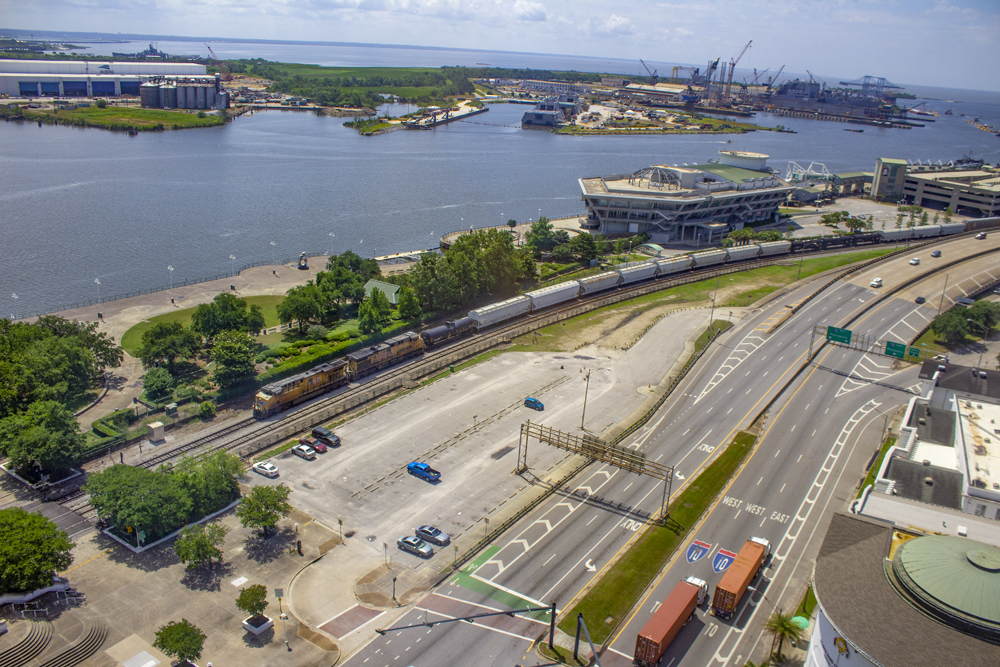 ---
MOBILE, Ala. — Agreements regarding a lease for a station stop in Mobile, as well as an operating agreement that will include costs the city will cover, are significant details that must be addressed before Amtrak can launch Gulf Coast passenger service between New Orleans and the Alabama city, the news site AL.com reports.
"We're not putting any pressure on them," Southern Rail Commission Chairman Knox Ross told the news site regarding the work that still needs to be done in Mobile. "But it's the last check in the box." Otherwise, he said, "everything has been done to run the train."
Monday's official confirmation of the $178.8 million Consolidated Rail Infrastructure and Safety Improvements grant addressed most of the physical work needed to upgrade the Gulf Coast route, but does not include the Mobile station. Under a deal reached in 2022 — most of which remains confidential — CSX agreed to build a new station track in Mobile, allowing trains to stop there without blocking its main line [see "Grant seeks almost $179 million …," Trains News Wire, Dec. 16, 2022]. But that project requires a lease agreement with the city.
City spokeswoman Candace Cooksey told AL.com that the initial plan calls for an ADA-compliant platform at the station site — the same location where Amtrak's Sunset Limited used to stop, although the station there was destroyed by Hurricane Katrina — with CSX and Amtrak to work on a permanent platform and other upgrades in the future. "But all of that is related to the land-use agreement. Those details are being worked out, and simultaneously, we have to work out the details of an operating agreement," Cooksey said. The operating agreement would set the costs the city would contribute toward the route's costs over the first six years. There is no timeline for completing those agreements, Cooksey said.
David Clark, an Alabama representative on the rail commission, there are some concerns over the costs Mobile will pay to support the train. The Mobile City Council had approved $3 million of support over three years in 2020, but that agreement expires in 2024, and such Restoration & Enhancement grants now call for six years of support.