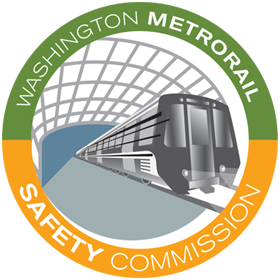 WASHINGTON — A supervisor apparently was watching streaming video on his computer when a DC Metrorail train operator took his train the wrong way out of a station, delaying the response to the operating error, according to a report from the independent agency responsible for the Metrorail system.
The same report, delivered at Tuesday's meeting of the Washington Metrorail Safety Commission, concludes the July wrong-way incident, which resulted in no injuries, reflected the Washington Metropolitan Area Transit Authority's lack of territory familiarization and training for its operators. WJLA-TV first reported on the supervisor's actions.
Also on Tuesday, the commission said the wheel defect that has sidelined Metrorail's 7000-series cars since October had been found earlier this year in an older 6000-series car, the Washington Post reports.
The report into the July incident concludes TV programs were "most likely" playing on the supervisor's work computer, contrary to Metrorail policy, at the time of the incident. Metrorail said no internet browsing history was available for the two hours surrounding the incident, but a review of browsing and other information in the weeks prior to the event demonstrated "regular use of video streaming services."
The wrong-way movement occurred at the end-of-line Franconia-Springfield station, when an operator brought a train from a yard into the station, but failed to reverse ends to prepare to take passengers northward to Largo Town Center. As a result, after passengers were aboard, the train departed onto the dead-end tail track. It was then that the operator attempted to contact the supervisor for instructions.
Eventually, the train was returned to the station, with the operator removed from service for post-event drug and alcohol training. The supervisor, however, was not removed from service for similar testing, as required by Metrorail policy.
Meanwhile, a WMATA spokesman told the Post the lone 6000-series car found with wheels that had shifted out of gage was an "outlier" and that the problem is not related to the ongoing investigation of wheels shifting on their axles on the 7000-series cars. The 6000-series cars were built by Alstom and entered service in 2006; the newer 7000-series cars were built by Kawasaki. Forty of the 6000-series cars are currently in service; cars currently in use have been checked for wheel problems and are being inspected daily.