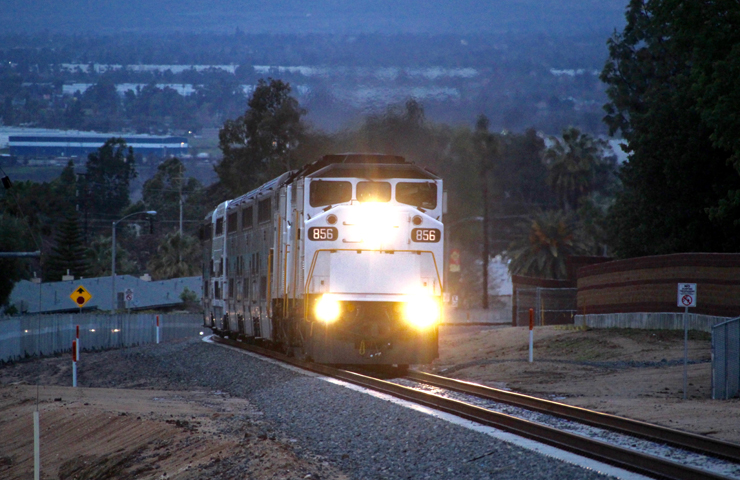 LOS ANGELES — Commuter rail operator Metrolink is joining the California Department of Transportation and U.S. Geological Survey for a pilot warning system that could slow and stop trains in the event of an earthquake.
The Earthquake Early Warning System will be deployed between Perris and Riverside on Metrolink's 91/Perris Valley Line. It will use data from the USGS ShakeAlert — which indicates an earthquake has begun — to notify the Metrolink positive train control system, which can then slow or stop a train even before ground shaking is felt.
The technology has been in operation for a year on Bay Area Rapid Transit system, and could be expanded systemwide on Metrolink once the system is fully developed and evaluated.
"This program is another initiative by Metrolink to move technology forward in a real-world environment to help protect our riders and crews and reflects our position as a leader in rail safety," Metrolink CEO Darren Kettle said in a press release.