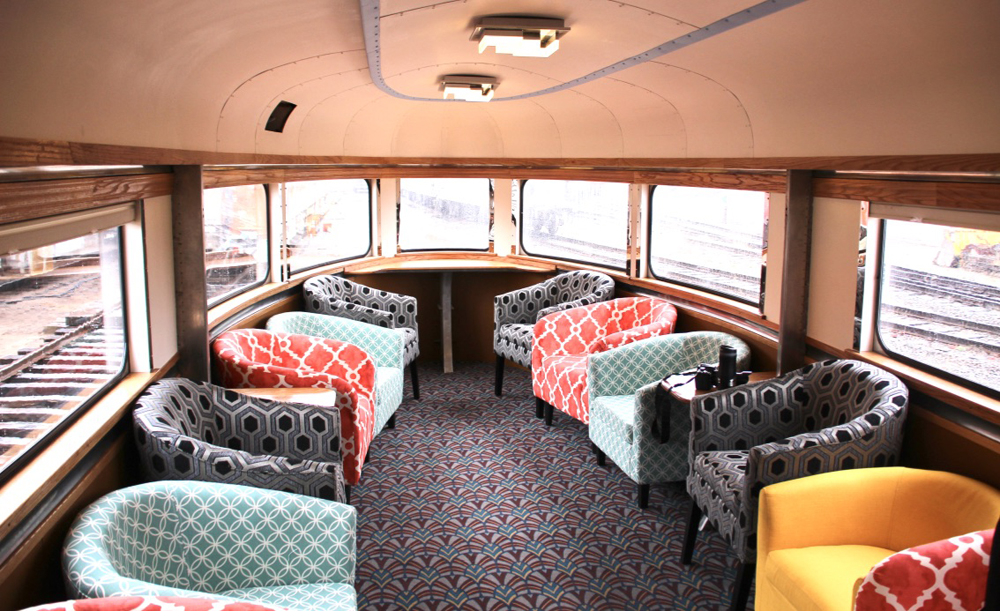 TREGO, Wis. — The Wisconsin Great Northern Railroad will open its doors on Memorial Day weekend to give visitors a look at its ongoing renovation process for the Mark Twain Zephyr, the articulated Burlington Lines streamliner being brought back to life after more than 60 years of storage, inactivity, and deterioration.
The open house will be held from 10 a.m. to 4 p.m. on Saturday, May 29, and Sunday, May 30. It will be the first public exhibit this year of the project, which the railroad says is now 75% complete on the way to its planned return to operation on the railroad in northwest Wisconsin. Both days will feature free guided tours and various displays. Historian Robert Tabern will be on hand to sign copies of his three-volume history of the train "Mark Twain Zephyr: History, Restoration & Rebirth." Hot dogs and beverages will also be available daily from 11 a.m. until they are gone.
The railroad is located at N6639 Dilly Lake Rd., Trego, Wis., about 85 miles north of Eau Claire, Wis., or 65 miles south of Superior, Wis., on U.S. Route 53.
Classic Trains magazine will be producing a special issue and DVD on the Zephyr restoration project. Watch Trains.com for more information as it becomes available.