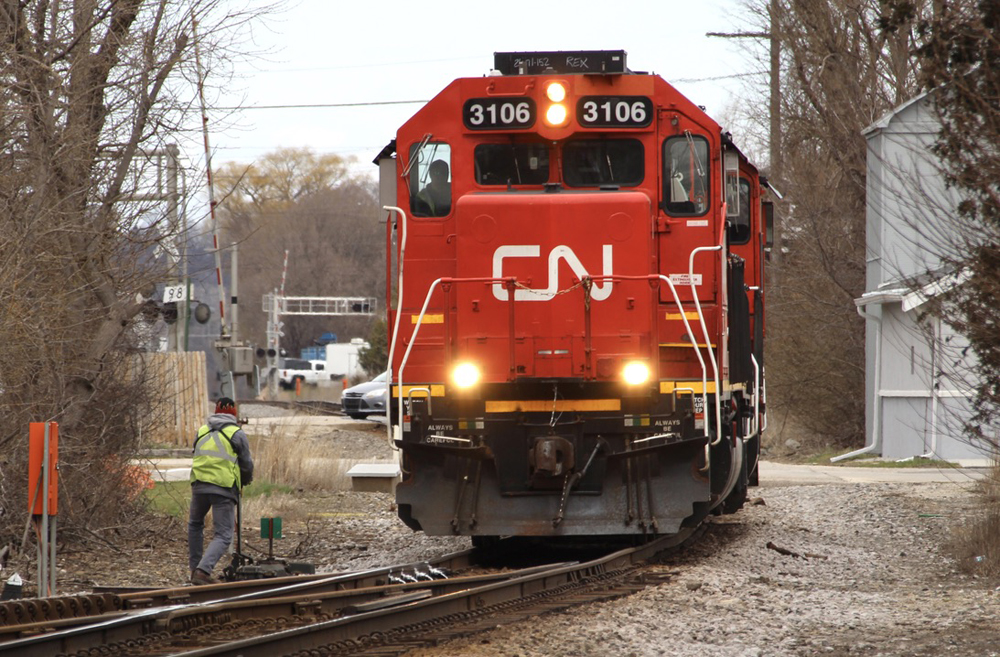 ---
WASHINGTON — The National Mediation Board will end mediation between railroads and their unions over the long-running negotiations for a new national contract, moving the contract process closer to intervention by President Joe Biden.
The organization representing railroads in the negotiations, the National Carriers' Conference Committee, said in a press release that it was "disappointed the parties were unable to reach voluntary agreements in mediation," but unions — who had been calling for an end to mediation — welcomed the chance to move forward in the negotiation process spelled out by the Railway Labor Act.
"After three years of needless stalling from rail carriers, the National Mediation Board has found that a voluntary agreement is simply not possible,"Arthur Maratea, Transportation Communications Union/International Association of Machinists national president, said in a statement. "We look forward to continuing to advocate forcefully for our membership in this new stage of negotiations."
The next step is for the two sides to be offered binding arbitration. But that offer must be accepted by both sides, and union officials say they will not accept.
"Because binding arbitration inherently means that rank and file union members will not have the option to vote on their contract — which is their constitutionally mandated right — rail labor will reject the offer of binding arbitration," Greg Regan, president of the Transportation Trades Department, AFL-CIO, said in a Tuesday statement.
If arbitration is rejected, the two sides would enter a 30-day "cooling off" period, during which the President may appoint a Presidential Emergency Board to investigate the dispute, conduct hearings and recommend a settlement. Those recommendations are not binding but have often led to a settlement; if they do not, Congress can take action, with options including additional cooling-off periods for more negotiations, implementation of the Emergency Board's recommendations, or compulsory arbitration.
The railroads' group said it remains willing to negotiate but looks forward to telling the expected Emergency Board "how the railroads' proposals appropriately reward rail employees' hard work and skills while best positioning the industry to grow and compete for traffic in the nation's highly competitive freight marketplace."
Unions sought an end to mediation, saying the railroads were not bargaining in good faith. Regan said it is "unfortunate but not surprising" that mediation did not succeed: "The railroads' offer of a net pay cut and demand for health care concessions are wholly unacceptable." And Dennis Pierce, national president of the Brotherhood of Locomotive Engineers and Trainmen, told the Associated Press railroads have not made an offer "remotely close to what their employees would consider ratifying."
The contract talks face a number of sticking points. The carriers' group notes that crew-size negotiations — in which it seeks to replace onboard conductors with ground-based positions serving multiple trains — are taking place on a railroad, rather than national, level. "Nevertheless, there continues to be a clear connection between the carrier-level negotiations and national bargaining," the railroad group says on its website. "The NCCC believes crew size must be addressed across the industry and views resolution of the carriers' crew size and redeployment proposals in conjunction with the current bargaining round as a matter of the highest priority."
Unions, meanwhile, seek raises reflecting record profits reported by railroads; to address working conditions they say have become significantly more demanding under Precision Scheduled Railroading operating plans; and to address work and attendance rules such as BNSF's recently introduced "Hi-Viz" policy, which unions consider unduly harsh.
— Updated at 8:40 a.m. to correct spelling of Maratea.