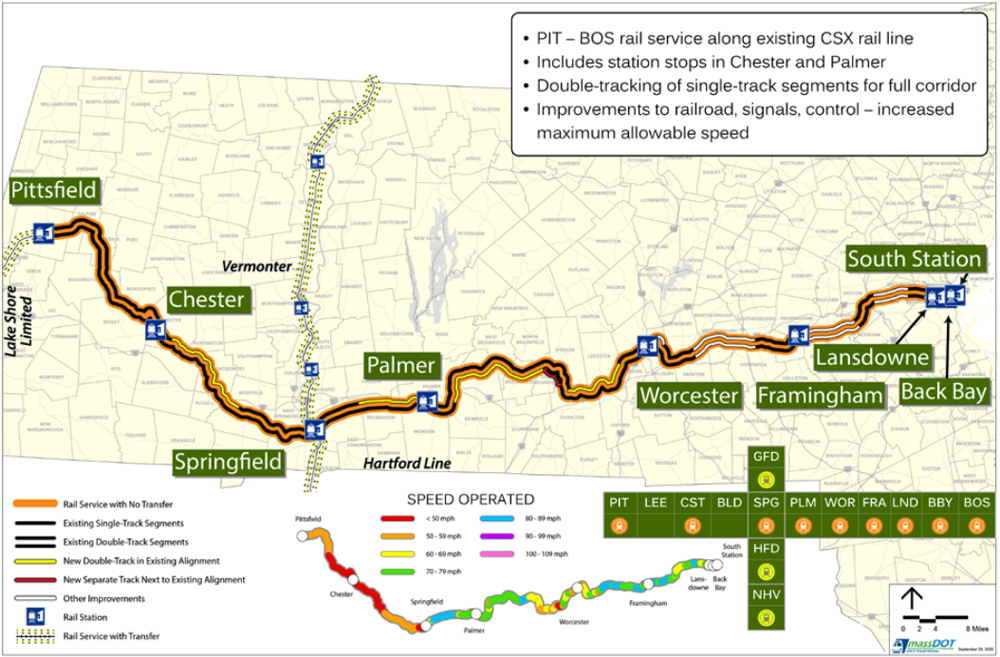 SPRINGFIELD, Mass. — The Massachusetts Department of Transportation, Amtrak, and CSX Transportation are seeking $108 million in federal grants to improve the rail line between Springfield and Worcester, Mass., as part of the proposed East-West Rail project.
The three entities announced the grant application Friday, MassLive.com reports, with the goal of adding two daily Amtrak round trips between Boston and Springfield once the 53-mile Springfield-Worcester segment is upgraded. MassDOT will contribute an additional $18 million and Amtrak will add $9 million toward the project.
The application was for the Consolidated Rail Infrastructure and Safety Improvements, or CRISI, grant program for fiscal 2022, which had a Dec. 1 application deadline.
Improvements would increase the top speed on the Springfield-Worcester segment to 80 mph, also reducing travel times for the Boston section of the Lake Shore Limited, MassDOT said in a press release.
CSX had agreed to support the project as part of it effort to win approval for acquisition of Pan Am Railways, which was granted in April.