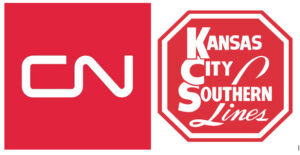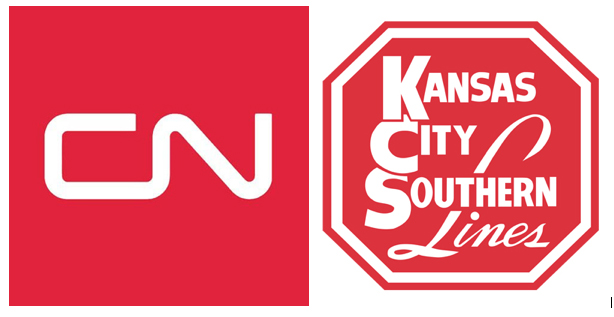 MONTREAL – One of Canadian National's largest investors has urged the railway to abandon its pursuit of Kansas City Southern, saying it would be reckless in light of regulatory uncertainty surrounding the merger.
The U.S. Surface Transportation Board yesterday denied, on procedural grounds, CN's request to put KCS into a voting trust while the merger is under review. But the board also said it would take a more cautious approach to a KCS voting trust involving a CN-KCS merger and raised concerns about the level of debt CN would use to fund its $33.6 billion deal.
London-based TCI Fund Management said the STB decision poses significant risk to CN and its investors. The STB will judge the CN-KCS merger under its more stringent — and untested — 2001 review rules.
"The STB is sending a clear signal and the CN board has a duty to listen. The risk that the voting trust is not approved is too great to ignore," TCI's Chris Hohn and Ben Walker wrote in a letter to Robert Pace, chair of CN's board. "In summary, the rules have changed. Therefore, there is no way the CN board can have any confidence in how these new rules will be interpreted because they have never been used before. Making what is essentially a C$2 billion bet with company money on this one, unknowable, decision would be extremely reckless."
TCI notes that if the STB rejects CN's voting trust request, CN would be on the hook for a U.S. $1 billion merger breakup fee to KCS as well as for KCS's $700 million breakup fee with Canadian Pacific. The stakes would get higher, TCI said, if the STB turns down a CN-KCS merger.
"In this scenario CN could be faced with an even bigger C$18 billion liability if ultimately the transaction is not approved and the trust has to dispose of KCS under potentially distressed conditions," Hohn and Walker wrote.
"This would almost wipe out CN's entire shareholders' equity that it has taken over 100 years to accumulate. It could also seriously jeopardise the future of the company," they wrote. "CN already has a tremendous North American rail network; it does not need KCS to prosper in the future. It is time to end this ill-advised misadventure."
TCI closed its letter with a warning: If CN signs a merger agreement with KCS and the voting trust is not approved, they would expect Pace and CEO JJ Ruest to resign.
"CN regularly engages with and welcomes constructive input from its shareholders," the railway said in a statement. "CN's Board believes its pro-competitive combination with Kansas City Southern is in the best interest of CN's shareholders and other stakeholders. We note that the STB's procedural decision yesterday to defer consideration of our voting trust was based solely upon the fact that the merger agreement for the combination between CN and KCS was not filed with the Board when CN filed its application on April 26, 2021. The merger agreement did not exist at that time, but CN has since negotiated one with KCS and filed it with the STB earlier today. We are continuing to engage with the STB and remain confident that our voting trust will be approved. Following the voting trust approval, we firmly believe we have a clear path to completion of our transaction."
CN today filed its merger agreement with the STB and asked the board to consider its request to put KCS into a voting trust while the merger is under review.
As an investor in both CN and Canadian Pacific, TCI has a vested interest in the outcome of the KCS merger battle.
TCI is the single largest shareholder in Canadian Pacific, whose $29 billion deal to acquire KCS was unraveled by CN's higher bid. TCI's stake in CP is worth $3.8 billion.
TCI is CN's fifth-largest investor, with a 3% stake in the company that's worth $2.2 billion.
Independent analyst Anthony B. Hatch says institutional investors, such as pension funds and mutual funds, tend to talk privately with corporate boards. But as an activist investor, the TCI Fund may resort to engaging a company publicly in an attempt to sway other major investors to its side, he says. "This is their move to the board," Hatch says.
"To me the key thing here is the voting trust, which is more of a risk," Hatch says.
If the STB declines to put KCS in a voting trust, and CN decides to still pursue the merger, it could hurt CN's share price – and therefore CN investors – for a year or more while a merger is under regulatory review, Hatch says.
TCI has been a major proponent of efforts to fight climate change by both railroads and other companies in which it invests [see "Digest: CN to hold vote on climate plans …," Trains News Wire, Feb. 12, 2021].
The complete text of the letter is below.
— Updated at 4:30 p.m. CDT with CN reaction, Anthony Hatch comments, revisions throughout.