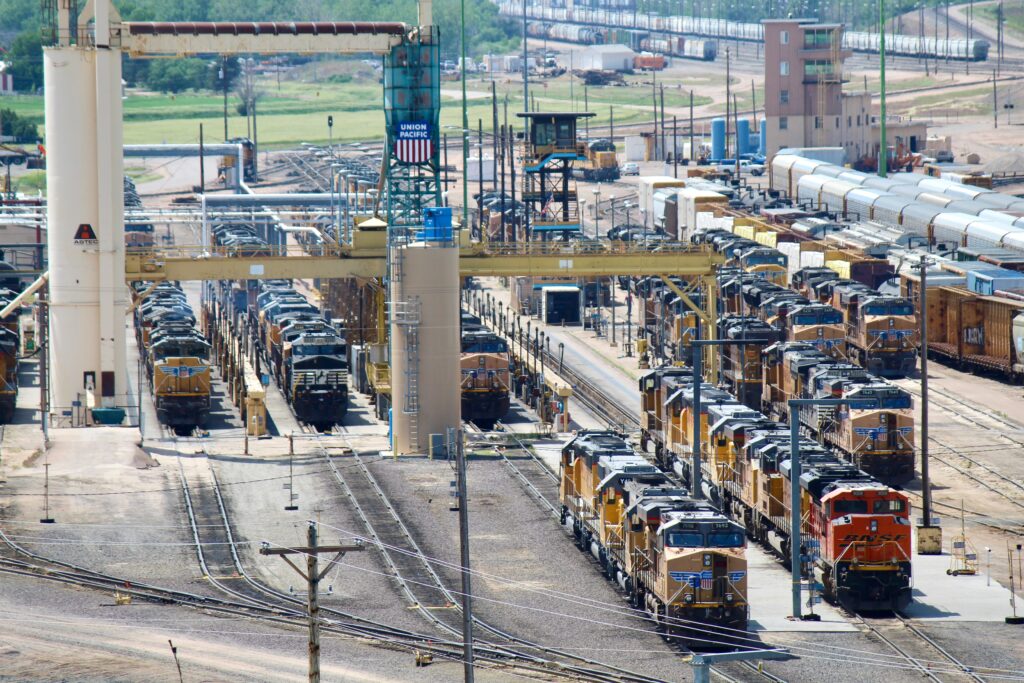 ---
WASHINGTON – The machinists' union has reached a second tentative agreement with Class I railroads, just under two weeks after the rank and file rejected the union's first tentative deal.
"We are pleased to announce that the nation's freight railroads have reached a tentative agreement with the International Association of Machinists and Aerospace Workers (IAM)," the National Carriers Conference Committee, which represents the railroads in national contract talks, said today (Tuesday, Sept. 27).
The tentative agreement follows the recommendations of the Presidential Emergency Board, which include a 24% wage increase during the five-year period from 2020 through 2024 — with a 14.1% wage increase effective immediately — and five annual $1,000 lump sum payments.
The union said the tentative agreement was an improvement over the deal that its 4,900 members rejected on Sept. 14.
The union said the agreement announced today also includes a cap on health-care costs, provisions for away from home lodging for roadway mechanics, changes to travel expenses and per diem, as well as a joint study on overtime, forced overtime policies, and overtime meal options.
"In another measure to grow our strength, the cooling-off period will now put IAM District 19 members back on schedule with many other rail unions. The new cooling-off period will expire on Dec. 9, 2022. In the meantime, we continue to work with coalition partners to secure the best deal possible," the union said in a statement.
Union leaders said details about the contract would be shared with members soon, and that they would be visiting shops from coast to coast to answer members' questions.
With today's announcement, all 12 unions in the national bargaining round have ratified or are in the process of ratifying new collective bargaining agreements.
IAM District 19 represents locomotive machinists, track equipment mechanics, and facility maintenance personnel.