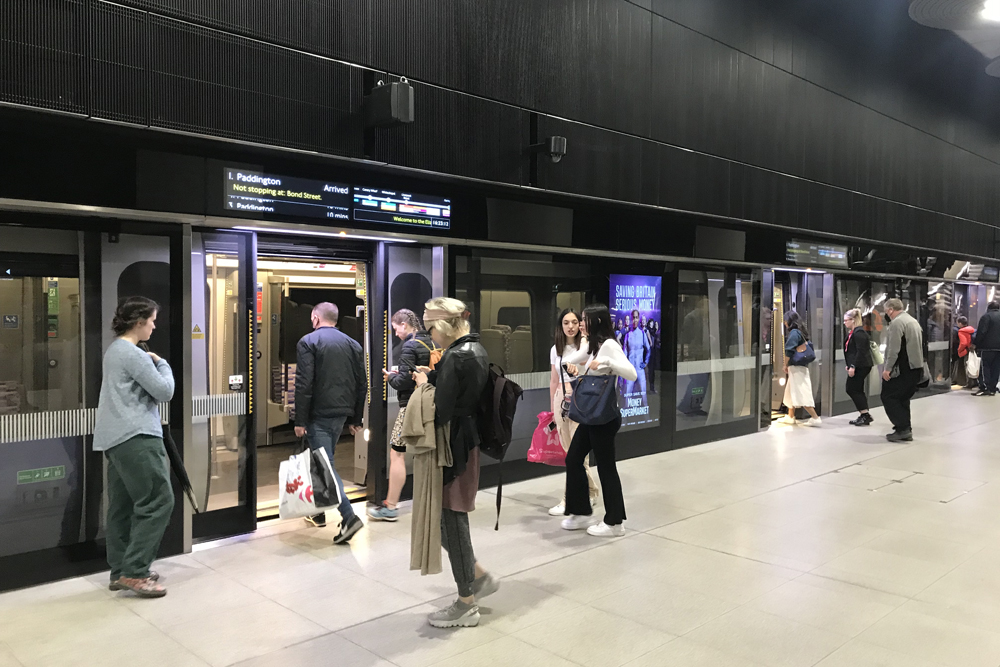 ---
LONDON — Delayed by construction problems and then the pandemic, London's new high-tech, east-west rail line, the Elizabeth Line connecting existing routes on both sides of the city, finally opened to passengers today (Tuesday, May 24).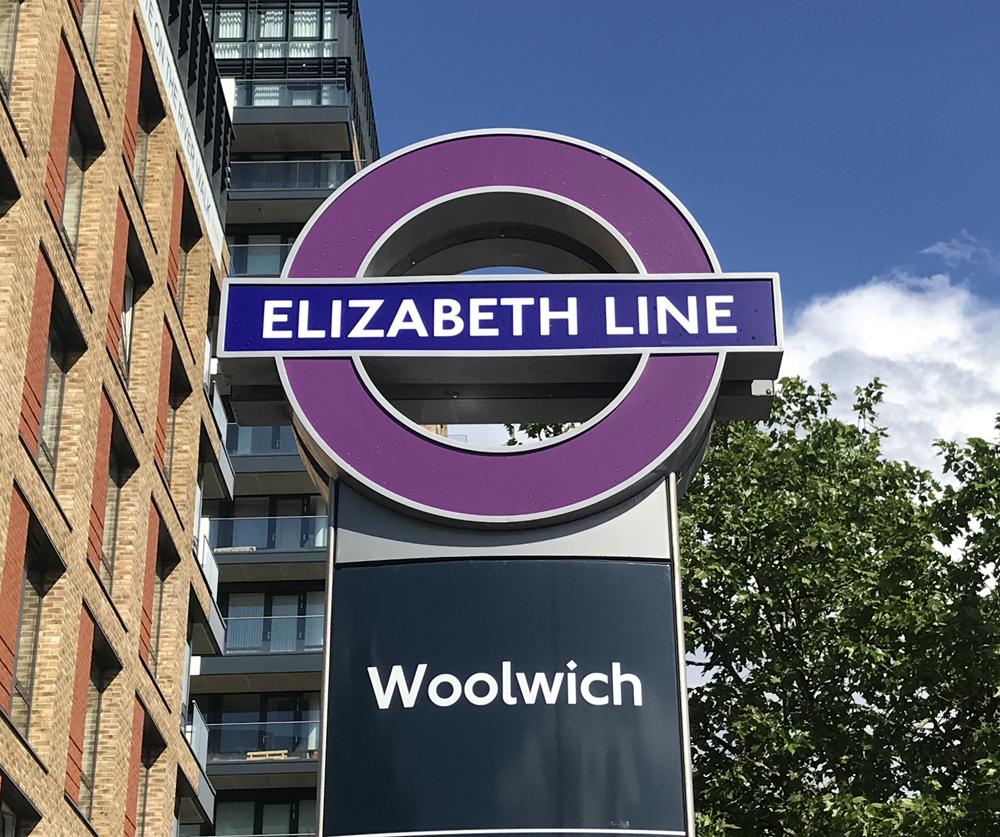 Initially, the brand-new central section from London's Paddington station in the west to Abbey Wood in the city's southeastern suburbs is operating with trains running every five minutes. Later this year, services will be added to the east of London serving Stratford (where the 2012 Olympic Games were held), and to the west to London Heathrow airport, as well as further west around 35 miles to Reading.
The project originally known as "Crossrail" began construction in 2009 with a pair of 13-mile-long tunnels being dug under the city. Originally projected to open in 2018, its cost grew from an original projection of $18.7 billion to $23.85 billion [see "London Crossrail's Elizabeth Line set for May 24 opening," Trains News Wire, May 5, 2022]. Most money to build the new route came either from government or via special time-limited taxes paid by big central-London-based businesses. Some private investment or contributions occurred at station sites as part of bigger development projects.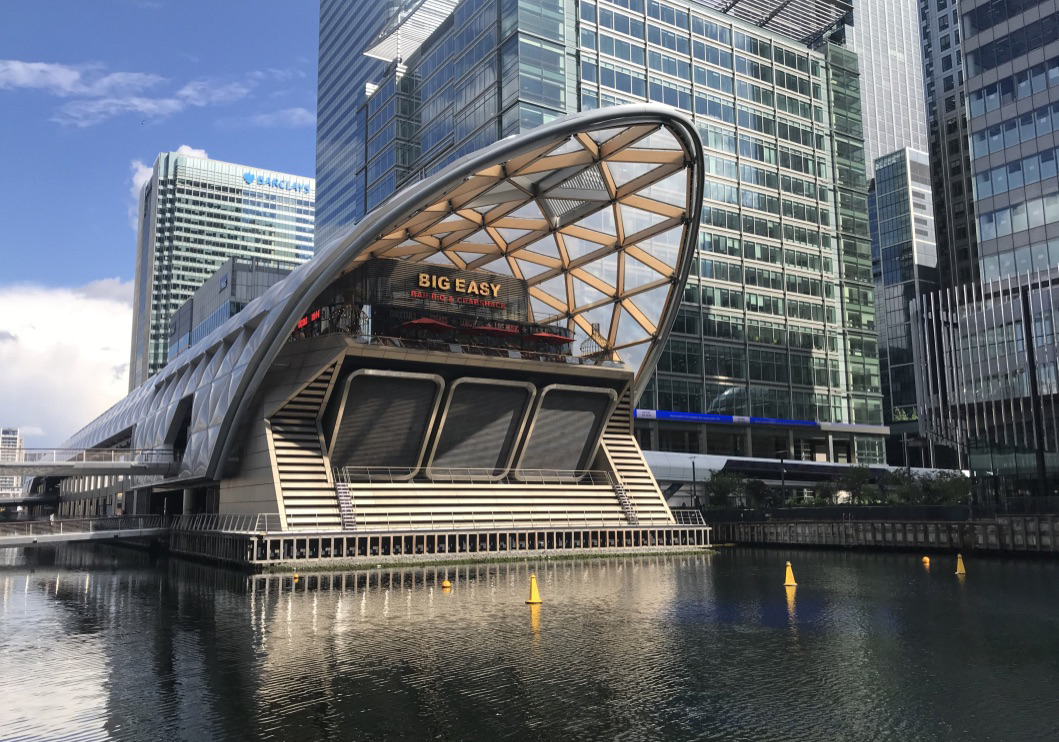 The route was rebranded as the Elizabeth Line, honoring Britain's longest serving Monarch- Queen Elizabeth II, in 2016. She visited the new line last week to officially open it.
Ten new stations have been built on the new tunneled section;  many others on the existing rail lines have been completely rebuilt with elevators and escalators as part of the effort to provide full accessibility for all. All stations in the central tunnel sections feature full-length platform doors that open only when a train is alongside. The new underground central-area stations are spaceous and have entrances at both ends of the platforms, and are designed to handle thousands of people at once.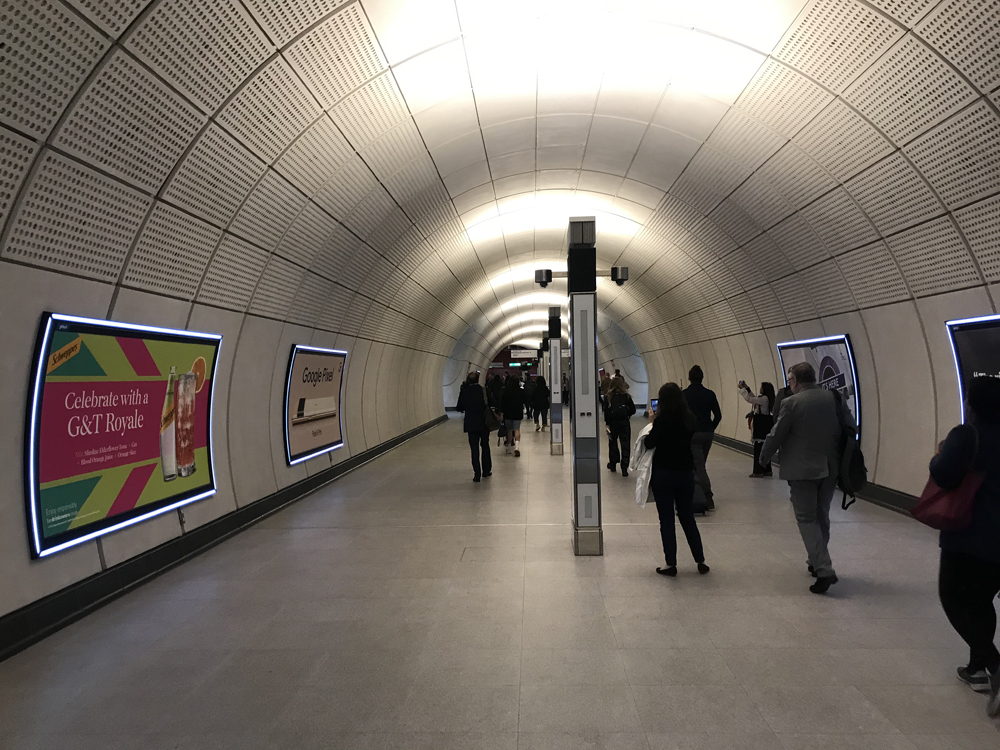 Bombardier (now Alstom) built the fleet of 70 Class nine-car 345 Aventra electric multiple-unit trainsets, built in the U.K., that will operate on the new route. Each trainset has 27 doors to speed up boarding and departure.
The new route uses a complex mixture of positive train control and automation systems. In the new tunnels, trains are driven automatically. They retain an engineer who manually drives the train when on the existing rail routes on either side of the tunnels, with different PTC systems in use east and west of London. To speed up turnarounds at terminal stations, automated and engineer-less reversal is possible at Paddington, with trains running automatically onto a reversing track and then back into the platform. This is all controlled by a Siemens automated train-control system. This sort of auto reversal is fairly common on subway systems or for airport peoplemovers, but this is its first use in Europe for commuter rail operations.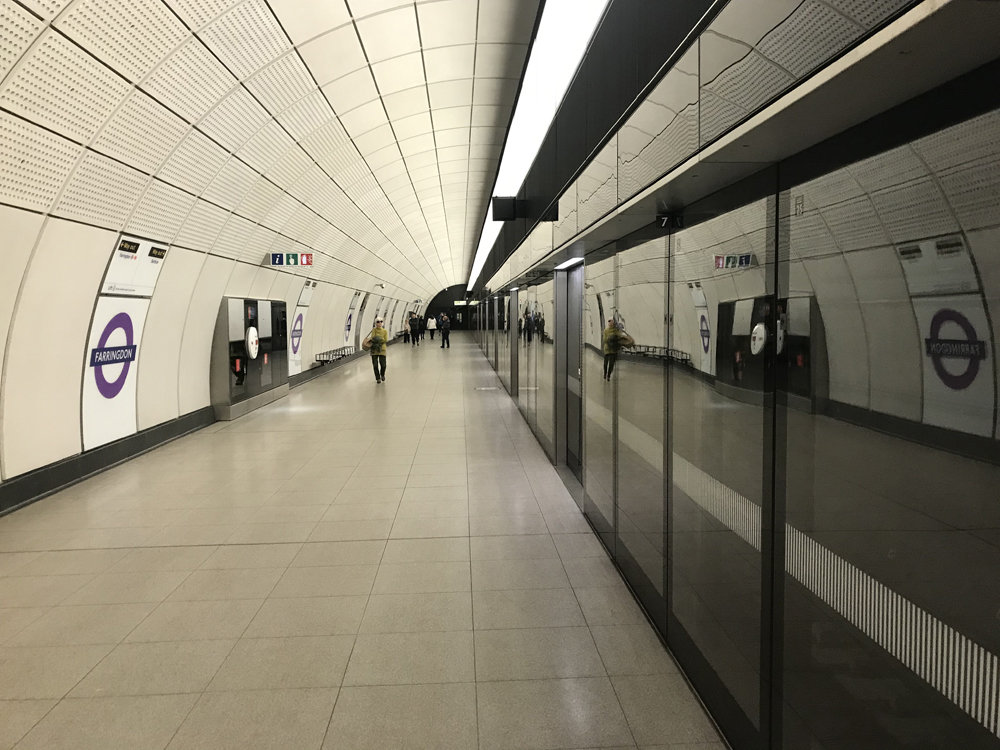 The new line is designed to offer an alternative to overcrowded and slower "Tube" subway lines. For many central-area journeys, travel time has halved, while for trips to the eastern and southeastern suburbs, times have been reduced by 75% or more. Standard Tube fares apply to all trips in the tunnel sections.
London's transit agency Transport for London report that 130,000 people had used the line in its first five hours.  By the evening some trains were already full, and every other passenger was taking pictures or selfies.
TfL has suffered major financial problems because of the pandemic and the extra costs to finish the Elizabeth Line. It is counting on receiving extra revenue when people realize how much quicker the new transit option is. Early impressions are that many people hadn't realized how much time it would save.