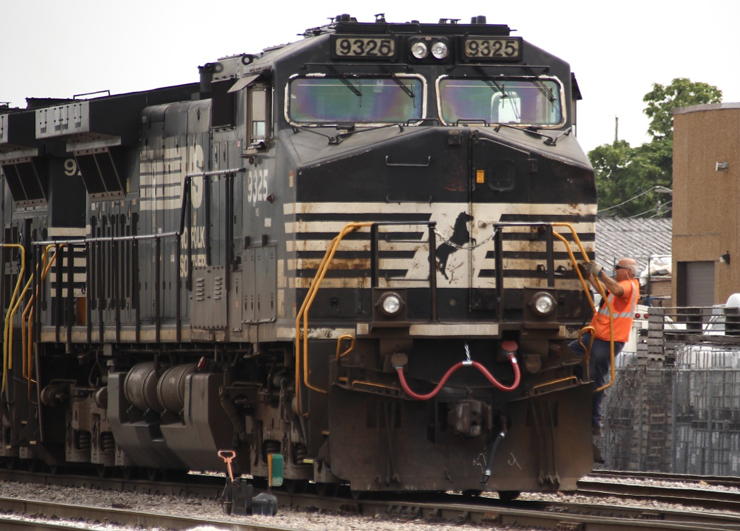 ---
Executives from the big four U.S. railroads — BNSF Railway, CSX Transportation, Norfolk Southern, and Union Pacific — will take turns in the hot seat next week during two days of Surface Transportation Board hearings on widespread service problems.
Federal regulators, fed up with ongoing shipper complaints, will want to know how and when the railroads will get their service out of the ditch. Average train speed is down an average of 9% over the past four weeks compared to a year ago, while terminal dwell is up 12%. And the number of trains held per day for lack of crews and power remains stubbornly high. This comes despite traffic volume being 4% lower than last year.
Nearly two dozen shipper associations and individual shippers are scheduled to air their complaints during the April 26-27 hearings at the STB's headquarters. They'll be joined by officials from the U.S. Department of Agriculture and the Federal Maritime Commission, as well as representatives from five railroad labor unions.
Shippers will tell the STB about missed switches, cars delayed by days or weeks, and loaded unit trains that have had to wait two weeks or more for crews and locomotives. They'll also show how delays have caused plants to curtail production or shut down for lack of raw materials. And they're likely to take advantage of the crisis, too, by advocating for things that have long been on their agenda, such as reciprocal switching and rate reforms.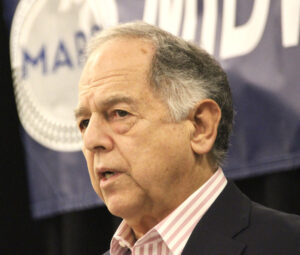 STB Chairman Martin J. Oberman will take the railroads to task over Precision Scheduled Railroading, related deep employment cuts over the past few years, and kowtowing to Wall Street demands for ever lower operating ratios.
While it's obvious that job cuts related to PSR are a contributing factor to crew shortages, railroads have a history of having trouble flexing up their resources when traffic spikes. They also have a history of not having enough crews or locomotives to bounce back from disruptions caused by hurricanes, floods, fires, or a polar vortex. In other words, today's funk is not a new phenomenon.
Making PSR as the sole culprit for the job cuts, as the chairman appears to be doing, ignores this history as well as current economic forces that are out of the railroads' control.
Railroads trimmed their train and engine crew levels at the onset of the pandemic-related traffic downturn in 2020, just as they have done whenever volume falls. What's different this time? Not as many engineers and conductors picked up the phone when railroads sought to call them back to work. Train crews left the railroads in higher numbers than usual, partly because they're being overworked and treated poorly. And the wave of resignations during the tightest job market in decades — something that's affecting every business — has made it much more difficult for the railroads to hire new conductors.
So clearly some of the railroads' troubles are self-inflicted. But it would be unfair to pin the blame entirely on the railroads when everyone from airlines to warehouses are short of employees.
Railroads find themselves in a tight spot. There's no quick fix when crew shortages are at the root of the problem. In fact, it generally takes railroads anywhere from six months to a year or more to staff up and restore service to normal levels. You can expect the railroad execs will apologize for service failures while emphasizing their hiring efforts and other steps they are taking to fix service.
The big unknown: What will the STB do?
The STB has the power to impose emergency service orders, something it did in 1997 amid the meltdown that followed the Union Pacific-Southern Pacific merger. Among the elements of that order: Prioritize agricultural shipments after finding that both BNSF Railway and UP provided inadequate service.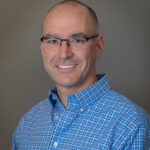 But the board historically has been reluctant to issue emergency service orders. And clearly the widespread service problems facing U.S. railroads today pale in comparison to the paralysis that gripped UP in 1997.
The board typically prefers to shine a spotlight on the problem, make rail executives squirm at public hearings, and require additional reporting on various performance metrics.
Most recently, this is how the STB handled the CSX Transportation service problems after E. Hunter Harrison's rapid-fire operational changes as part of implementation of Precision Scheduled Railroading in 2017. The board took a similar approach after the brutal winter of 2013-14 — combined with the surge in crude oil, frac sand, and grain traffic — gummed up Chicago and the rest of the Midwest.
Today it's unclear how the STB could impose service orders without making a fragile situation worse since all railroads are in the same jam.
Loop Capital Markets analyst Rick Paterson sums up the situation well in a note to clients. "Every organization has its breaking point and it feels like the STB is at the end of its tether on this issue …. With the regulatory light flashing red it's therefore even more imperative the railroads get their act together," he wrote. "They each need some positive data points to highlight on April 26 and 27, otherwise we're going to be watching some really uncomfortable conversations. Break out the popcorn."
You can reach Bill Stephens at bybillstephens@gmail.com and follow him on LinkedIn and Twitter @bybillstephens