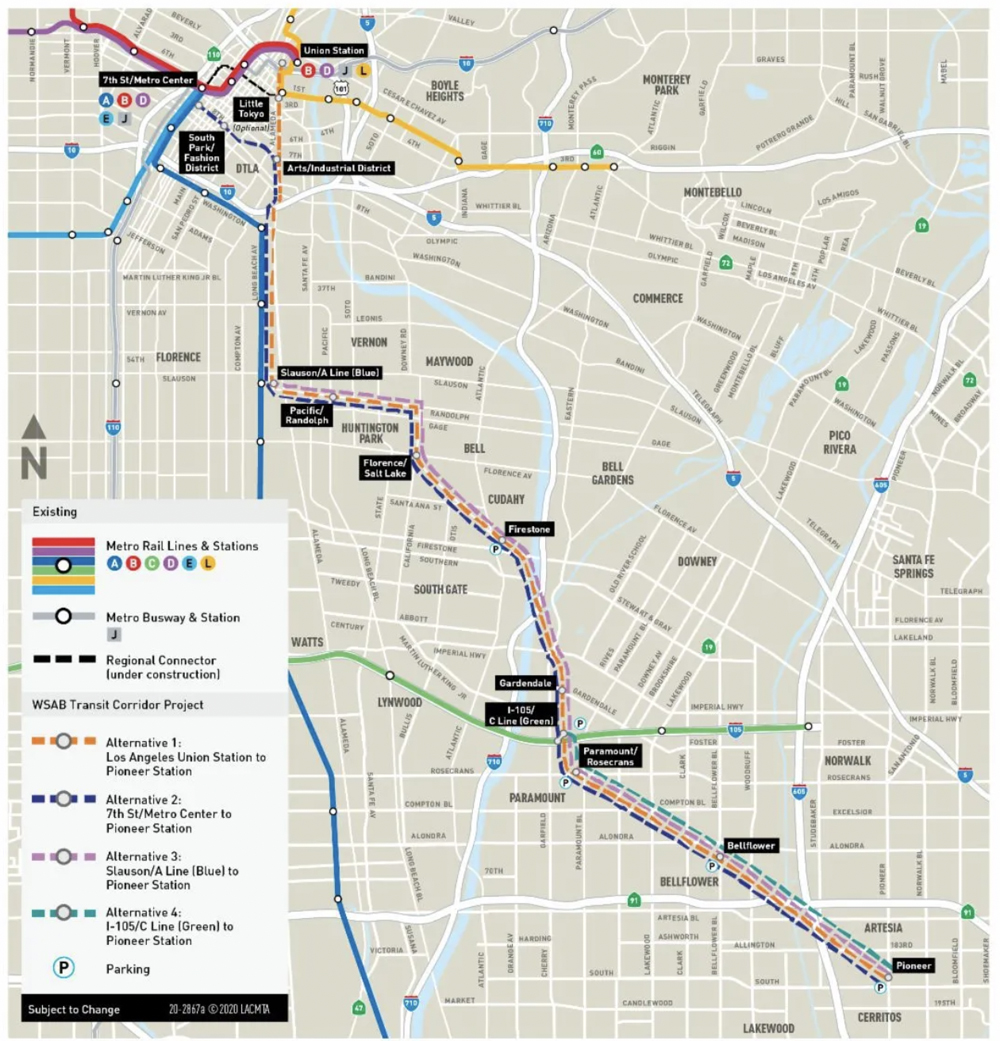 ---
LOS ANGELES — The LA Metro board of directors on Thursday approved construction of a 19.3-mile light rail line, following a former Pacific Electric route, to connect downtown Los Angeles to the southeast LA County city of Artesia.
The Los Angeles Daily News reports the new line, called the West Santa Ana Branch, will cost $8.5 billion and will be constructed in two phases. The first, of 14.8 miles, will run from Artesia to the Florence-Firestone area, where it will connect with the existing A (Blue) Line at the Slauson Avenue station; riders will then have to change trains to continue to downtown.
Metro staff had recommended ending the line at this point, but the Metro board voted that a second phase must be built to continue the line to L.A. Union Station, a 4.5-mile project that could include an underground segment, which would increase the cost.
The timeline for the project is a lengthy one: construction will not begin until 2023, with completion of the first phase estimated for 2033; the second phase would take at least another 10 years.