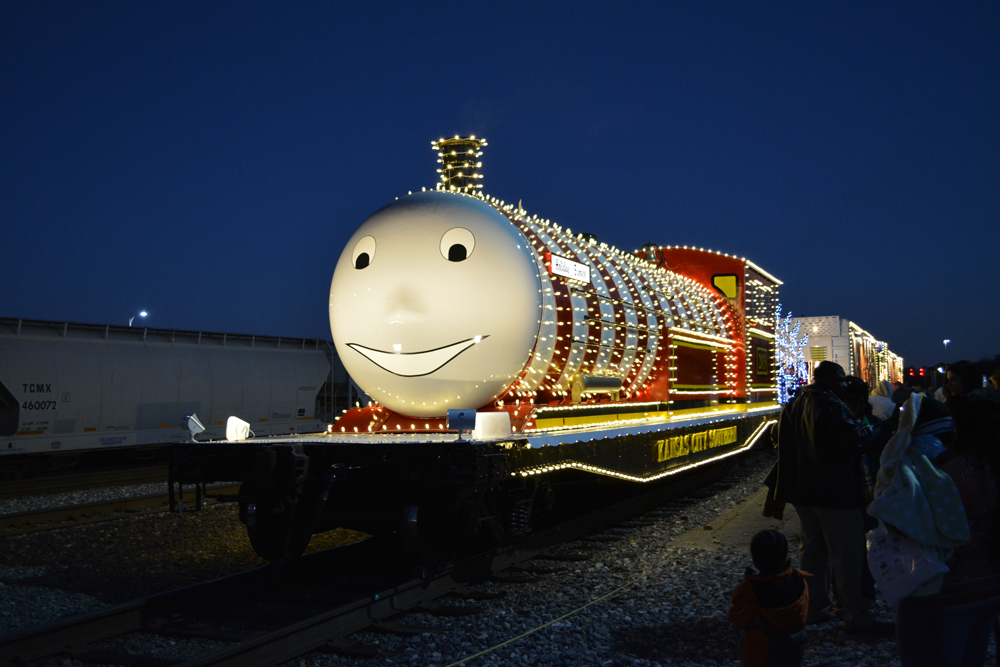 ---
KANSAS CITY, Mo. — After being sidelined for two years by the COVID-19 pandemic, Kansas City Southern's six-car Holiday Express train will run again this year, making stops in 20 communities in eight states in a tour beginning Nov. 23.
At each stop, families have the chance to board the train, tour the interior of three cars of the six-car train, and meet Santa and his elves. The Holiday Express project will also continue its tradition of fundraising the Salvation Army, which continued virtually in 2020 and 2021.
"KCS is thrilled that we can once again run the Holiday Express train and stop in communities along our rail network," CEO Patrick J. Ottensmeyer said in a press release. "We are grateful to the donors who continued to support the virtual Holiday Express program the last two years, and look forward to another successful fundraising effort to help The Salvation Army help people who need it most during the holiday season."
The Holiday Express was built on the tradition of the Santa Train, which ran on a segment of the network bought by KCS in 1997. In 2000, a group of employees expanded the project after noticing that some children did not have essential items like coats, hats, and gloves, and that the Santa Tran was the only Christmas for some of them, and in 2001, volunteers transformed retired equipment into the Holiday Express. Over 21 years, the project has raised more than $2.6 million. Those interested in making a tax-deductible contribution to the 2022 Holiday Express fundraising effort may do so here.