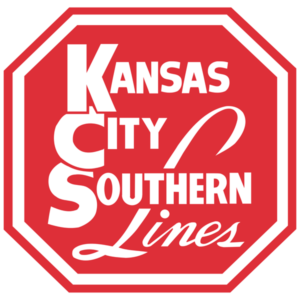 KANSAS CITY, Mo. — Kansas City Southern says it will adjourn its scheduled stockholders meeting, which had been set for Friday to consider Canadian National's merger agreement, as a result of Tuesday's Surface Transportation Board decision to deny a voting trust while the CN-KCS plan was undergoing regulatory scrutiny.
That meeting is set for 9 a.m. CDT on Friday, Sept. 3. It was originally scheduled for Aug. 19, but was pushed back to await the STB decision [see "Kansas City Southern postpones stockholder vote …," Trains News Wire, Aug. 18, 2021].
In a statement this morning, KCS also mirrored Canadian National's reaction to the STB ruling, saying it was disappointed and "working with CN to evaluate the options available to us." CN released its statement late Tuesday night [see "Federal regulators reject CN plan …," News Wire, Aug. 31, 2021].
KCS also acknowledged receipt of Canadian Pacific's merger offer and said it is evaluating it and will respond in due course. CP said Tuesday that its Aug. 10 offer for KCS is still on the table. That offer boosted its original bid by $2 billion to $31 billion, or $300 per share of KCS [see "Canadian Pacific sweetens offer for KCS …," News Wire, Aug. 10, 2021.]