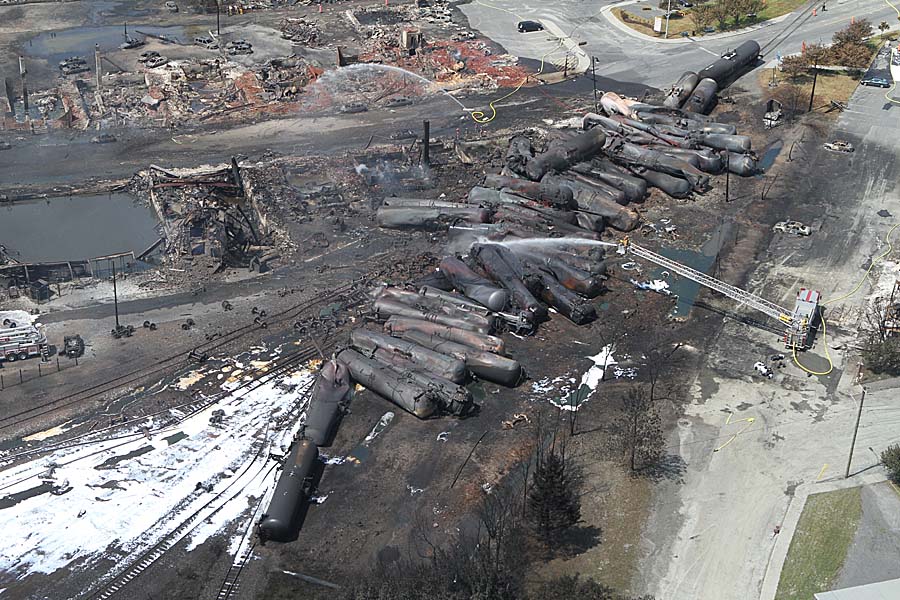 ---
MONTREAL — A Quebec judge has found that Canadian Pacific is not liable in the 2013 runaway-train disaster that killed 47 people in Lac-Mégantic, Quebec.
The Canadian Press reports that Justice Martin Bureau ruled Wednesday that the actions of which Canadian Pacific was accused were not the "direct, immediate and logical cause" of the July 6, 2013, derailment and fire.
CP was sued by three Lac-Mégantic residents who lost family members in the disaster. They argued that CP knew that train operator Montreal, Maine & Atlantic chose unsafe routes, and that CP misclassified crude oil coming from North Dakota. CP had handed off the train of crude oil to the MM&A in Montreal prior to the disaster.
Bureau said responsibility for the accident rested primarily with the train's engineer, Thomas Harding, and with the Montreal, Maine & Atlantic. Harding and two other MM&A were tried and found not guilty of all charges relating to the accident in 2018.
Canadian Pacific subsequently ended up owning the line through Lac-Mégantic after the Montreal, Maine & Atlantic went bankrupt. A new railroad, the Central Maine & Quebec, eventually was established to operate the line; CP bought the CM&Q in 2020.