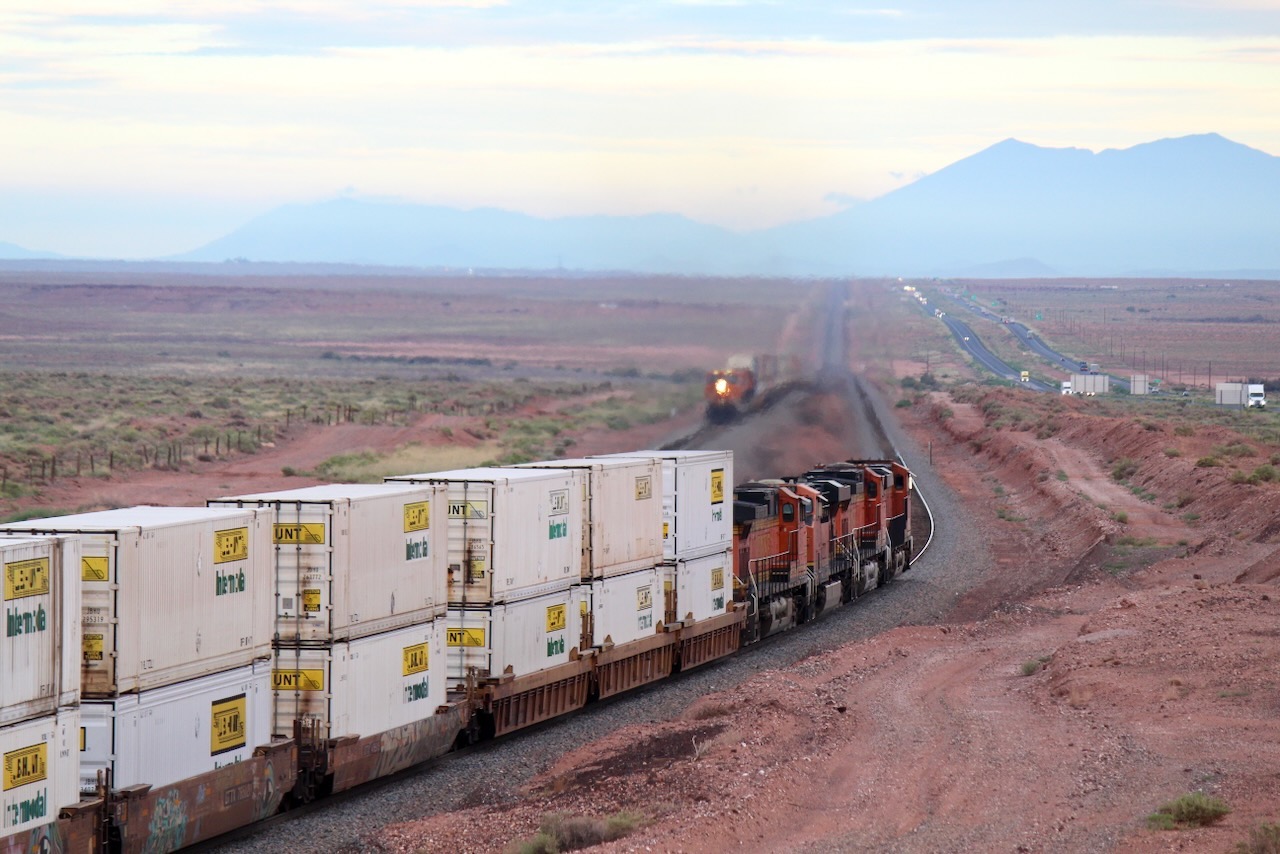 ---
LOWELL, Ark. – J.B. Hunt executives say rail service is improving on BNSF Railway, CSX Transportation, and Norfolk Southern, which should enable the trucking company to gain additional intermodal volume this year.
BNSF is now back to pre-pandemic service levels, Darren Field, president of J.B. Hunt's intermodal division, said on the company's quarterly earnings call this week.
"So far in January, our rail service is the best it's been since the first quarter of 2020. And so that's a really positive sign. We're not quite to where we want to be fully, but there is massive improvement in the rail service today," Field says.
There's improvement in the east, too, where Norfolk Southern is J.B. Hunt's primary partner. CSX Transportation also carries J.B. Hunt containers in certain intermodal lanes.
"Both Eastern railroads, Norfolk Southern and CSX, are also performing better than they have in 2022 and we're confident in their plans and continue to see really significant opportunities in that part of our network to grow highway share conversion back to intermodal as this year goes on," Field says.
Rail service slowed last year amid crew shortages and supply chain problems, including customers taking much longer than usual to unload containers due to high inventories and labor shortages at warehouses. A combination of slow box turns and unreliable service prompted customers to shift from intermodal to the highway, which helped reduce overall U.S. intermodal volume by 4.9% last year.
Nonetheless, J.B. Hunt's intermodal volume grew 4.2% last year, to 2,068,278 loads, driven by faster growth in the east. For the fourth quarter, its intermodal volume was down 1%, with transcontinental business down 7% and eastern traffic up 8%.
Shippers are looking to reduce their transportation costs this year, which bodes well for intermodal growth despite a slowdown in freight demand, J.B. Hunt executives said.
"We believe our intermodal service product presents our customers with opportunities to save money by converting highway freight back to intermodal, which reduces their costs and is further supported by fuel cost and carbon emissions savings," Field says.