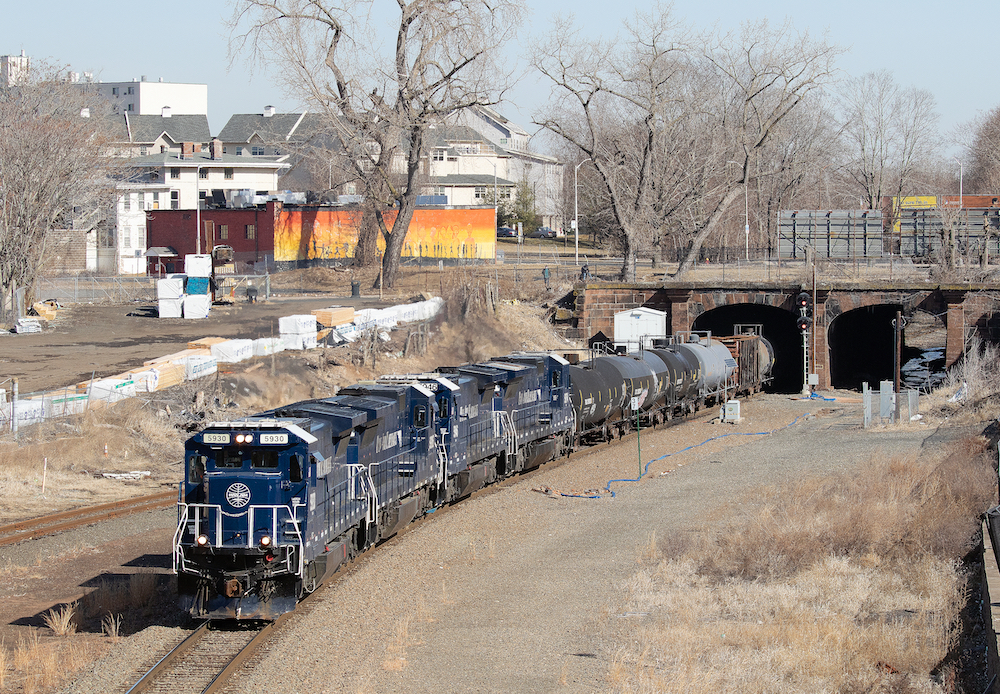 ---
New Genesee & Wyoming shortline Berkshire & Eastern will begin operating New England regional Pan Am Southern on Sept. 1.
Berkshire & Eastern's startup date has been pushed back several times due to delays in obtaining the necessary labor agreements. But a G&W spokesman today confirmed that the railroad will begin operations on Friday, replacing current operator Springfield Terminal.
Pan Am Southern is the joint venture that Pan Am Railways and Norfolk Southern launched in 2009 to provide NS with direct access to New England via the former Boston & Maine main line between Mechanicville, N.Y., and Ayer, Mass.
CSX Transportation became NS' partner in the joint venture when it acquired Pan Am Railways last year. As a condition of the Surface Transportation Board's approval of the Pan Am Railways acquisition, G&W was named the neutral operator of the Pan Am Southern.
Besides the B&M between Mechanicville and Ayer, the 414-mile Pan Am Southern includes north-south trackage rights routes in the Connecticut River valley in Vermont, New Hampshire, Massachusetts, and Connecticut, plus isolated Pan Am trackage in Connecticut.
NS on Aug. 1 filed a lawsuit against CSX, seeking a preliminary injunction for what it said were breaches of various operating agreements related to the Pan Am and Pan Am Southern. CSX has said it's cooperating with NS on a range of Pan Am issues.
It remains unclear when the last piece of the Pan Am merger puzzle — the shift of Norfolk Southern's Chicago-New England intermodal trains to new trackage rights on CSX — will occur.
A new connection between NS's former Delaware & Hudson and CSX's Water Level Route at Voorheesville, N.Y., is scheduled for completion next month, but related signaling and positive train control work isn't expected to be finished until early next year.
From Voorheesville, the NS trackage rights trains will run to Ayer, Mass., via Selkirk, N.Y., and CSX's former Boston & Albany route to Worcester, Mass., and a combination of trackage rights on G&W's Providence & Worcester, Pan Am Railways, and Pan Am Southern.
In the lawsuit, NS said that CSX had yet to begin clearance work north of Worcester that would permit the operation of domestic double stacks. NS trains 264/265 to and from Ayer are currently single-stacked due to clearance restrictions in the 4.75-mile Hoosac Tunnel.
The new route via Worcester will be significantly faster than the current routing via Hoosac Tunnel.