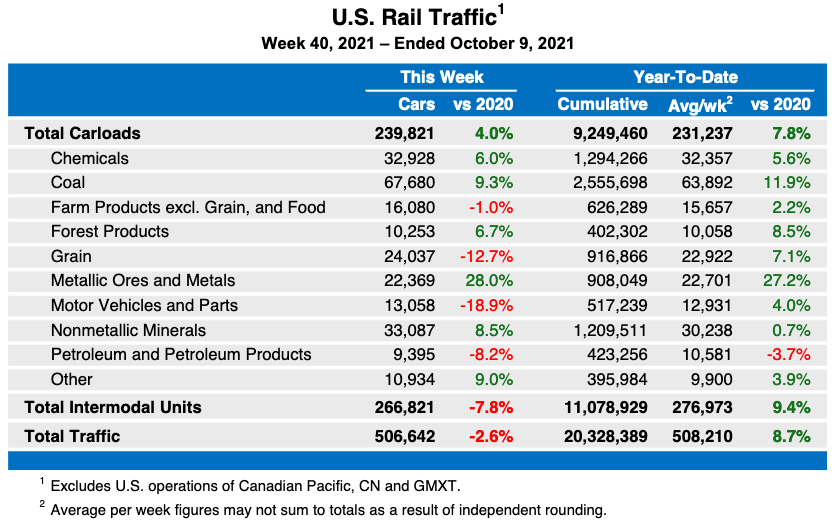 WASHINGTON — Intermodal issues reflecting broad supply-chain problems continue to drag down U.S. freight rail volume, according to the latest statistics from the Association of American Railroads.
Figures for the week ending Oct. 9 found overall traffic down 2.6% against the same week in 2020. The total volume of 506,642 carloads and intermodal units included 239,821 carloads, an increase of 45, and 266,821 trailers and containers, a 7.% decline from the corresponding week a year earlier.
Year-to-date figures, through 40 weeks, remain ahead of 2020, with carloads up 7.8%, intermodal units up 9.4$, and overall traffic up 8.7%, with an average weekly total volume of 508,210 carloads and intermodal units.
North American totals for the week — for the 12 reporting U.S., Canadian, and Mexican railroads — include 335,353 carloads, up 1.2% over the same week in 2020; 355,991 intermodal units, down 7.8%, and total traffic of 691,344 carloads and intermodal units, down 3.6%.