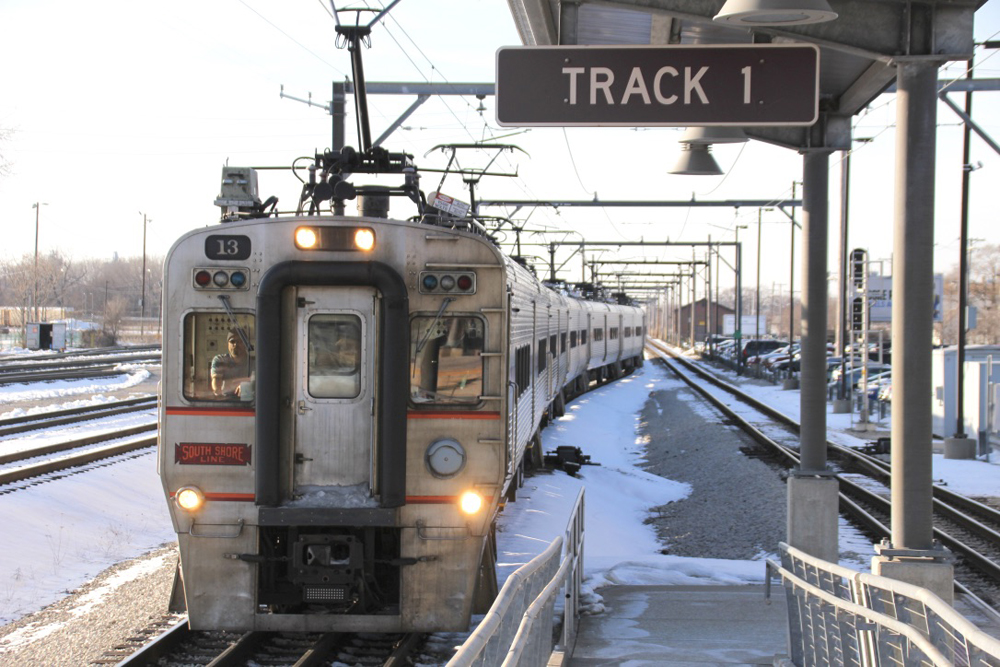 ---
INDIANAPOLIS — The Indiana Supreme Court has affirmed the agency which operates South Shore Line commuter rail service is a "political subdivision" of the state, thwarting legal action by a worker who says he was injured on a maintenance-of-way project.
The Times of Northwest Indiana reports that the state court ruled 5-0 that the Northern Indiana Commuter Transportation District is a political subdivision, upholding lower-court rulings. The distinction matters state law requires claims against political subdivisions must be filed within 180 days.
Clarence Lowe, of Hobart, Ind., sought to pursue a claim for damages against the NICTD, saying he suffered a shoulder injury while driving spikes on South Shore track in Chicago because the agency did not provide proper equipment. Lowe originally filed suit in Cook County, Ill., but that was dismissed because NICTD, based in Indiana, did not give consent to being sued in Illinois.
While the Illinois case was pending, Lowe served notice of tort claim in Indiana on Oct. 2, 2018 — 263 days after his injury. He then filed a new suit against the district in Indiana on Jan. 18, 2019. That case was dismissed because of the 180-day limit, a ruling upheld by the Indiana Court of Appeals earlier this year. Lowe then asked the state Supreme Court to review the case, saying federal railroad law entitled him to sue NICTD as an arm of the state within 270 days, not 180 days.