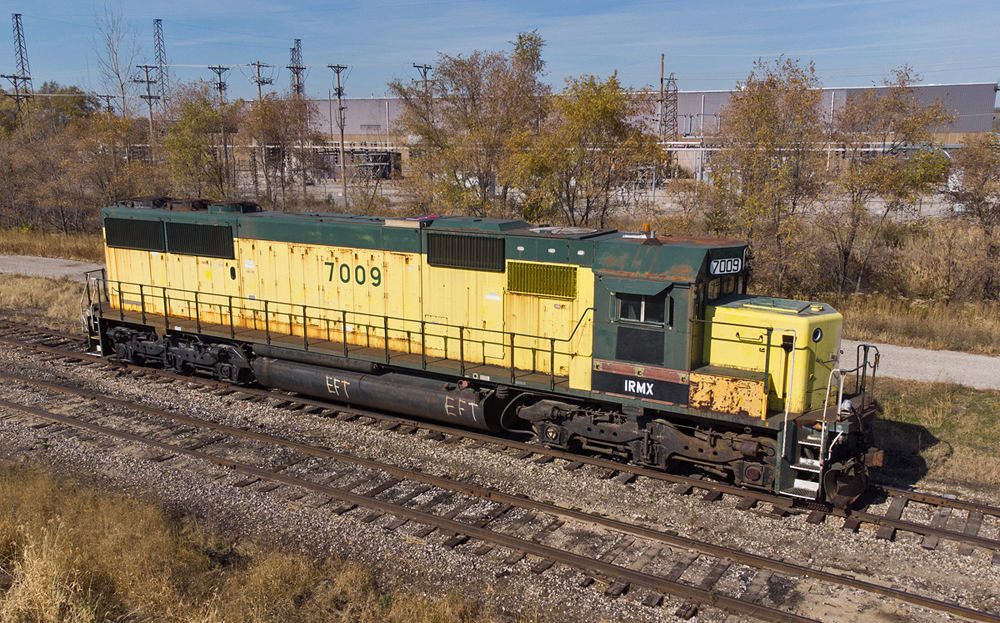 ---
UNION, Ill. — Former Chicago & North Western Railway SD50 No. 7009 is headed to the Illinois Railway Museum after two benefactors provided the funds to purchase the locomotive from the dead line at National Railway Equipment in Silvis, Ill.
IRM says the locomotive is the first SD50 to be preserved by a museum.
The six-axle locomotive rolled off the Electro-Motive Division assembly line in LaGrange, Ill., in November 1985. It was one of 35 SD50s ordered by the CNW for use in the Powder River coal pool, followed by an order for 55 SD60s in 1986. These were the last EMD locomotives ordered by CNW prior to its merger with Union Pacific in 1995.
Externally, the locomotives were identical except for the winterization hatch on the SD60 order. The SD50 gained a reputation for engine failures with its 3,500-hp 645F prime mover; the SD60 featured the new 16-cylinder EMD 710G3A, and a computer-controlled electrical system.
"The 7009 is a very significant acquisition for us," said Jamie Koloanowski, IRM's curator of diesel locomotives. "Not only is it representative of one of Chicago's legendary railroads and built by Electro-Motive right here in Chicagoland, but it is also in remarkably original condition, not having been rebuilt with aftermarket upgrades. It even still wears its original C&NW paint applied at the factory. Its historic fabric is extremely complete."
The museum said in a press release that the SD50's acquisition comes as other locomotives of the model continue to operate in common-carrier service on a variety of regional and short line railroads. At IRM, 7009 will be the seventh C&NW locomotive and the 26th EMD locomotive in the Museum's diesel collection, considered by many to be the most comprehensive in preservation.
Dave Allenson, a former Chicago & North Western engineer, weighed in on the 7000 series.
"Overall, I liked them," he said. "They weren't the greatest on coal trains; the GEs were much better. They had the super series wheel-slip control, so they were able to give more adhesion than a SD40-2. The system allowed a certain amount of slippage; the wheels would just sing. And they had good dynamic brakes on them. … The dynamics were great on them, but they were loud. The dynamic brake grid was relocated to right behind the cab."