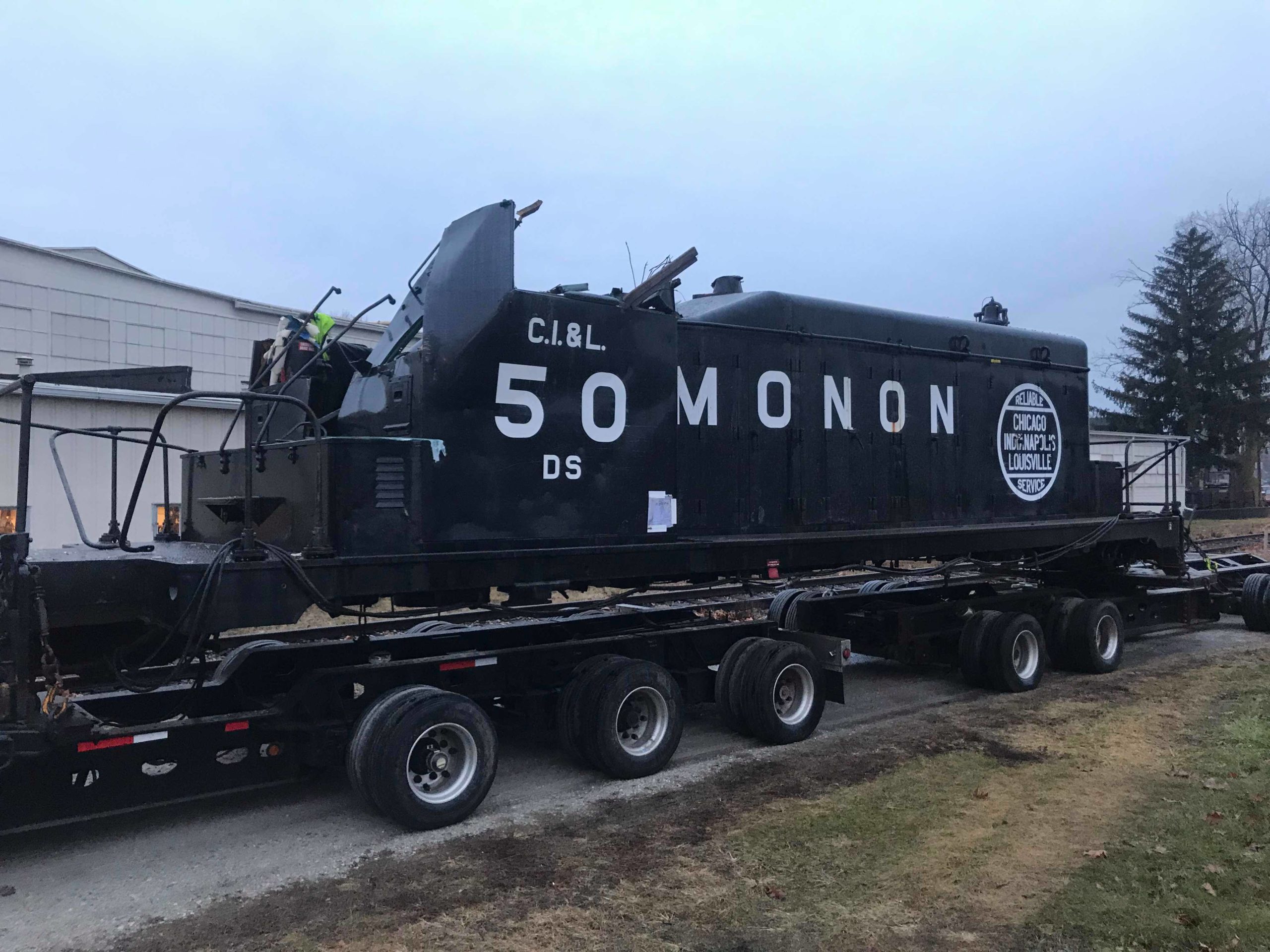 NORTH JUDSON, Ind. — The Hoosier Valley Railroad Museum will restore a Monon SW1 which was badly damaged while being moved by truck in 2018.  The museum will restore Monon DS-50, which had its cab destroyed when it hit a low bridge in Logansport, Ind. [see "Monon's first diesel decapitated …," Trains News Wire, Dec. 14, 2018].
The locomotive, which remained in Logansport for more than two years awaiting disposition, has now been moved to the Hoosier Valley museum by Schlatter Brothers Transportation of Francesville, Ind. The museum has reached agreement with the locomotive's owner to restore and operate the engine. A replacement cab has been secured in the St. Louis area and will be brought to the museum.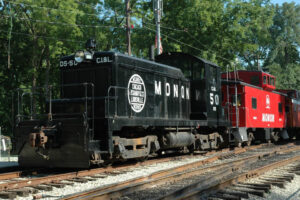 "We've been working on saving this locomotive for almost a year now," museum president Todd Flanigan said in a press release. "There's no way for me to fully express my graititude to everyone involved in making this project a reality." As part of the same agreement, the museum has also received Monon transfer caboose No. 81551, built by the railroad at its Lafayette, Ind., shops in 1946, which arrived at the museum in March for its restoration.
The museum is seeking volunteers to help with the projects and will announce fundraising efforts soon. For more information, visit the museum website.